Main content
Henry Sandon
Henry Sandon is regarded as the world authority on Worcester Porcelain and was Curator of the Dyson Perrins Museum (now the Worcester Porcelain Museum) for many years.
| Fact title | Fact data |
| --- | --- |
| Joined the Roadshow: | 1979 |
| Memorable find: | Ozzie the Owl |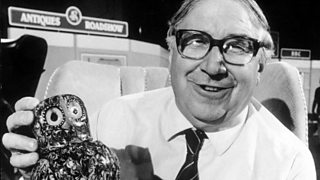 In over 30 years of working with the Antiques Roadshow, there is one item (and owner) that really stands out for Henry – Ozzie the Owl! Ozzie is a slipware owl that was brought along to the Roadshow in Northampton in 1990 and made such a big impression on Henry that on his 80th birthday, Henry was presented with a cake in the shape of that very owl!
If Henry was to select the most treasured item in his collection, it would have to be the salt glazed Toby Jug made for him by Peter Meanley. Not a traditional Toby Jug, this one was made to look just like Henry himself.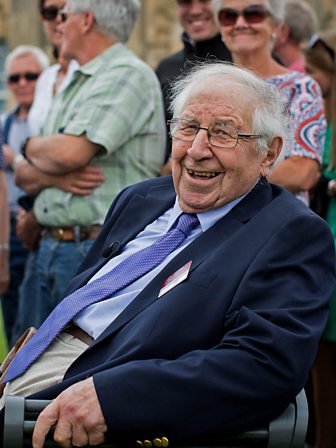 Arms & militaria

Arms & militaria

Arms & militaria

Books & manuscripts

Books and Manuscripts

Books & manuscripts

Books & manuscripts

Books & manuscripts

Ceramics & glass

Ceramics & glass

Ceramics & glass

Ceramics & glass

Ceramics & glass

Ceramics & glass

Ceramics & glass

Ceramics & glass

Ceramics & glass

Ceramics & glass

Ceramics & glass

Clocks & watches

Clocks & watches

Clocks & watches

Furniture

Furniture

Jewellery

Jewellery

Jewellery

Jewellery

Jewellery

Jewellery

Pictures & prints

Pictures & prints

Pictures & prints

Pictures & prints

Pictures & prints

Pictures & prints

Pictures & prints

Pictures & prints

Pictures & prints

Silver

Silver

Silver

Silver