Main content
Profile: Edwin Mingard
Edwin's film Channelling Talent looks at the issue of talent in the music industry.
Why did you pick this subject for Fresh?
I had a discussion with the film's producer, Jonathan Schifferes from the RSA [a charity whose aim is to find creative solutions to social challenges], about work they were doing around networks. They were really interested in the way networks relate to the music industry, both in terms of artist development and also how artists get signed, how 'scenes' are created, that sort of thing. We devised a project together that would look at these things and how they helped or hindered talented young artists. I've been interested in music for years – I used to put on music events in my spare time, and have made videos for many artists who became friends, some of whom went on to be successful. At the same time others were talented but struggled to find recognition, and it was hard to understand why.
Hard work is an absolute prerequisite to success, and working hard is something everyone can do
What motivated you to make this film?
It was Jonathan's open offer, which was collaborative and inquisitive, combined with my previous interest in the subject. There were other factors along the way too – we met so many interesting people who appear in the film, and just getting to hear their insights was a strong motivation to make something that would bring those insights to the wider world. Seeing the down-to-earth, but also totally thoughtful way that Elijah is committed to the grime community, for example, or the way Matt Fincham would so generously take us through the BBC's structures, explaining all of the work people did to balance popular appeal with breaking new artists, was a real privilege.
What equipment did you use to shoot the film?
We shot on a Blackmagic Cinema Camera, which were brand new at the time, with our own lighting/sound setup. I think the move to oversampled RAW footage has given film makers, particularly in documentary, much more freedom over the look and feel of their work than was possible with highly-compressed video codecs.
Tell us about post-production.
Nye (who was recording on set) also mixed the sound, and our talented composer Tyler created a bespoke soundtrack. Sound is normally more important in film than people give it credit for, but for a music documentary it's key! We edited collaboratively – I guess I took the creative lead but there were other people who had an input. I made the animation sections myself, drawing by hand with a tablet, and the film was assembled in After Effects. Working with the oversampled footage allowed us to knit things together really nicely, build the animation into the picture, that sort of thing – details you won't really notice, but if they weren't possible the whole thing wouldn't feel the same. I did the grade myself too, using an Eizo monitor and Resolve.
Who/what inspires you?
All kinds of people inspire me. There are particular filmmakers, but the list is quite long! Generally I'd say anyone who's taken film and made it their own, worked within that industrial environment (which film is) to create a space where experimentation can happen. I watch a lot of artists' film, which is my background. Every project should be a chance to try something new, to work in a new way, which is a thing you have to fight for when budgets aren't limitless and there are deadlines. Outside the world of film, I think anyone that I can see working for others, to improve their quality of life, foster understanding, help social justice – that list would be very long indeed, but I really do find those people an inspiration to get up in the morning and go to work in my little corner of the world.
What are your plans for the future?
We make a mix of things, all of which have visual experimentation and social issues at their core. I'm really excited by a few projects we've been cooking up, two narrative dramas and a documentary. This year I want to spend a lot more time at the writing desk, developing themes and getting a couple of those projects funded – we're part of the way there already. In the longer term I'm developing two feature projects – again, dramas dealing with social issues. One has been picked up by a couple of high-profile institutions who've been super supportive, so whilst feature projects are always slow burners, I'm confident we'll get there one day.
What is the most important thing you have learned so far?
To work hard. Really hard. I've never felt like I was more talented than the next person, and like lots of people I've had to overcome all kinds of barriers to end up doing what I do, and have many more challenges to face. But I think, as a couple of the interviewees in our film discuss, that hard work is an absolute prerequisite to success, and working hard is something everyone can do, not just people who are already privileged. You can get lucky sometimes, someone can give you a break, but if that isn't backed up by years of hard work and preparation then you won't be able to take advantage of that break.
Watch: Channelling Talent by Edwin Mingard on BBC Fresh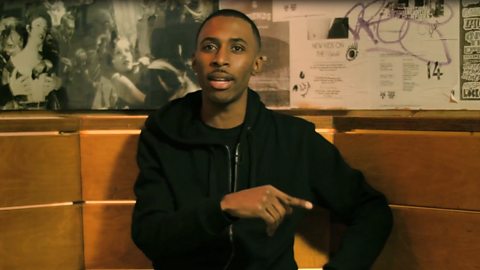 Musicians and creative experts explore what it means to be talented.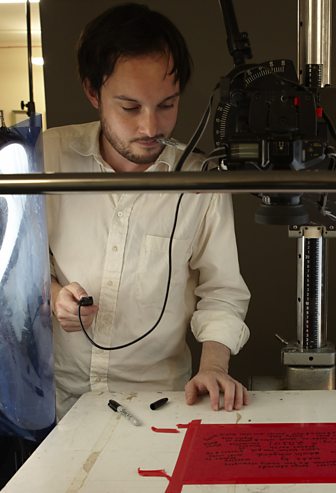 (L-R) Solveig, Jannis & Emma