Main content
Married to Miles with two twin girls, Lexie and Libby. Samantha and Miles were students at university together, when she fell pregnant. Samantha didn't finish her degree; instead she and Miles got married and moved to Pagford.
Having given birth to the twins, Samantha suffered severe post-natal depression. Her mother-in-law Shirley stepped in to look after the family, but since Samantha's recovery Shirley has refused to take a back seat.
Samantha owns an underwear boutique in Pagford, which is now closing down, Samantha having misjudged the local clientele. Deeply unhappy and restless, Samantha looking at what their lives have become. She has a wildness not far beneath the surface; a frustration and rage. When Miles, at the behest of his parents, stands for the parish council election, it pushes their marriage to breaking point.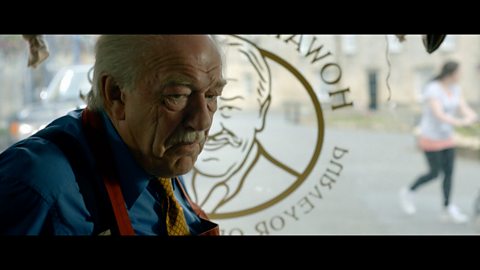 News of Barry's death spreads like wildfire and Samantha gives Miles a stark warning.
About Keeley Hawes
Keeley is perhaps best known for her numerous previous roles on television, most notably the BBC series' Upstairs Downstairs and the celebrated Ashes to Ashes; ITV's Identity; BBC drama series Spooks and in the BBC adaptation of Tipping the Velvet.
In 2014 Keeley recevied widespread critical acclaim for her performance as DI Lyndsay Dention in Line of Duty (BBC) and will soon be seen in Shakespeare's Hollow Crown season. She has also recently appeared in Ambassadors and Sky Atlantic series The Tunnel.
Other credits include; Mutual Friends, After Thomas, The Best Man, Under the Green Wood Tree, Marple: The Murder is Announced, Sex & Lives, The Murdoch Mysteries and Othello (ITV).
Keeley has most recently finished filming Ben Wheatley's latest film, High Rise. Other recent notable credits include Flashbacks of a Fool directed by Baillie Walsh; Mariah Mundi and the Midas Box from director Jonathan Newman and Roger Donaldson's The Bank Job. Her other film credits include Jeremiah Chechik's The Avengers, Gavin Millar's Complicity, Michael Winterbottom's A Cock and Bull Story and Death at a Funeral directed by Frank Oz.
Keeley made her stage debut at the National Theatre, staring in Clifford Odette's Rocket to the Moon.