Main content
Kathy Perks
A deceptively strong woman by nature, ex-teacher Kathy has had to call on all her reserves of fortitude as life has dealt her some harsh blows.
| Fact title | Fact data |
| --- | --- |
| Played by: | Hedli Niklaus |
| Status: | Divorced |
| Occupation: | Manager at Grey Gables |
| Lives at: | April Cottage |
Her marriage to Sid disintegrated following first her affair with policeman Dave Barry and then Sid's with Jolene Archer (then Rogers)
No sooner had she picked herself up from that shock than she was left reeling by a cruel rape attack at the hands of a former colleague. She slowly recovered and found solace in her son Jamie and her relationship with Kenton Archer.
But her unexpected grief at Sid's death, at a time when Kenton was overwhelmed with the conversion of Jaxx bar, put an end to their partnership. Ironically, Kenon soon ended up with Jolene, as Sid had.
Kathy did her best not to take it personally. But her failth in herself was hit again in 2013, when new broom Martyn Gibson found continual fault with her work at the golf club, forcing her to resign.
When will you be back Jamie? Jamie...?

Kathy Perks
Likes - Cooking, a glass of red
Dislikes - The way Jamie went off the rails
Highs - Triumphing through the dark days of her rapist's trial
Lows - Discovering Sid's affair, her rape in 2004, Sid's death, being bullied at work by Martyn Gibson
Hedli Niklaus
Hedli was born in Buxton, Derbyshire. Her father's family is Swiss French and her mother's background is Welsh so she says she's quite a mix! The family moved down to Devon in 1953, when her father became professor of French at Exeter University.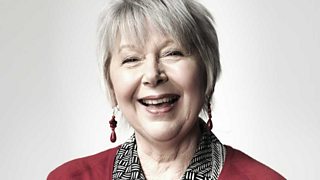 Her mother, Thelma Niklaus, was a model, then teacher, and finally a writer. She co-wrote a biography of Charlie Chaplin 'The Little Fellow' with Peter Cotes, theatre producer and elder brother of the Boulting brothers. One of Thelma's books 'Tamahine' was made into a film with John Fraser, Nancy Kwan, and a very young Derek Nimmo. So theatre was very much a part of Hedli's upbringing.
At the age of 16, Hedli had the amazing opportunity of attending the University of California for one year where she actually heard Martin Luther King speak.
Five years later she graduated in drama from Manchester University. Her first job was with Brian Way's Central Theatre Company and she can remember being a very exotic bird in one of his schools' productions! Then it was repertory work, stage managing and acting major roles in all sorts of plays; Ginny in Relatively Speaking, Florence in Spring and Port Wine, Dolly in You Never Can Tell, and Ida in Pool's Paradise. All good preparation for The Archers!
Hedli first came into The Archers playing the part of Libby Jones, a milk recorder. She was there to flirt with Tony, and annoy Peggy while Pat was away (the actress Pat Gallimore, who played Pat, was having a baby). She also managed to save young Adam Macy's life with her prompt action when he was bitten by an adder!
Libby went on to better farms but Hedli returned, this time as feisty, flighty Eva Lenz, the German au pair for Home Farm. Eva had a great time being courted by the local yokels, throwing beer over Eddie's head and wedding local policeman James Coverdale (played by real life husband, actor Leon Tanner).
Off they went to Portsmouth and Hedli returned in 1983 to play Kathy Holland. Kathy was a teacher at Lucy Perks' local school so she came to know and marry Sid Perks. Interestingly, we don't know what her maiden name is as she was already separated from husband Steve before she came to Ambridge.
Hedli said: "I've done all sorts of jobs while 'resting' – in an antique shop, selling toys at Selfridges, and filing. You name it and I'll have a go! I'm a speaker, worked in rep, done a little telly work, loads in radio, The Archers of course, and now my time is taken up with managing Archers Addicts, the official fan club for the series.
I have lots of contact with fans of the programme which I like. I get very involved with organising events and creating new Archers memorabilia. I like the products to have some humour about them, like the 'I'd rather be in Ambridge' mug designed by Toby Mott or 'Underneath the Archers' designed by Simon Drew, both fans of the show."
Hedli is co-author of 'The Book of The Archers' and 'The Archers Annuals 2000 and 2001'. She wrote 'The Archers Quiz Book' with friend and colleague Trevor Harrison (who plays Eddie Grundy) published in October 2003.
Hedli said: "Major influences on my life are my father, who taught me about the bigger picture, and my mother, who very much wanted me to act. Then there's Yung, Thomas More, C S Lewis, Enid Blyton; I suppose today's version would be J K Rowling - you just have to turn the page to find out what happens next! And of course, there's my husband, Leon. He's very different from me, so our marriage has extended all sorts of horizons!"
"My moment of revelation came when I was performing in The Wizard of Oz in the Swan Theatre, Worcester. I played a witch and I was standing in the wings preparing to go on stage in a silk tunic, striped tights, blond bubble wig, and roller boots. Insanity!
I thought of my two small children at home and realised that I wanted to be with them – so I finished with the theatre and concentrated on voice-work. I had no idea there were so many different jobs! I've voiced flowers, cats, goldfish, posh women and trollops. I've read poetry, short stories, been in all sorts of radio plays, gone on a bear hunt with Jack May (who plays Nelson Gabriel in The Archers) and discovered Trevor Harrison (Eddie Grundy) in a cabbage patch in Listening Corner, a fabulous show for children."
Hedli lives in Warwickshire and is married to actor Leon Tanner. They have two children, Nick and Kate. Hedli says she loves to stroll round her town, when she has time on her hands, chatting to people she's got to know over many years. She's a passionate reader, has done a bit of tap dancing, enjoys going to the cinema, cooking and is still faithful to her first love, Fred Astaire.
Hedli's thoughts on Kathy Perks
Kathy has had a tough time. After divorcing Sid, Kathy went to live at April Cottage with her little boy Jamie. Kenton Archer started going out with her and made her laugh but they quarrelled when he brought his three year old daughter, Meriel, back to Ambridge and expected Kathy to look after her. Miserable and alone Kathy befriended Lower Loxley chef, Owen King, but he raped her just before Christmas 2005.
It was a horrible story to do and I found it a difficult challenge

Hedli Niklaus
Hedli says: "It was a horrible story to do and I found it a difficult challenge. But people responded very well to the storyline, and hopefully it makes victims of similar events in real life feel a little less alone."
Hedli talks about playing Kathy and listener reaction to the storyline