Main content
Your live sound: DJs
Top tips for getting DJ gigs and perfecting your live sound
Getting gigs
It's also worth checking out any opportunities at local or online radio stations. Student stations or short term broadcasts created to support events or festivals are often keen for volunteers. There are also more and more record stores and clothes shops that will want in-house DJs too. These can be a great, low pressure environment to develop your skills and also expose you to a wider audience.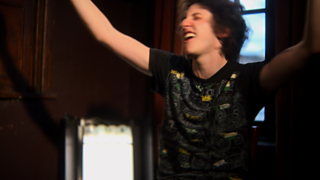 DJ jobs are rarely advertised, so you're best off phoning or popping into some bars and clubs to find out who looks after the DJs. If nobody seems to know – sometimes the bar staff won't have met the promoter – ask the DJs themselves. A lot of city bars are owned by the same company, so you may need to try their head office before being connected to someone in the know.
If you get your residency don't think your work's over. Success will only come with ambition, so keep sending mixtapes and fliers to local listings and dance magazines letting them know about your night. National magazines like Mixmag will scour these listings looking for fresh talent, so don't underestimate the power of the local press. Stay hungry and take on-board any criticism from other DJs and people you work with. They're only trying to help and their suggestions could be key to your success.
Your live set
The key to making a set that you're proud of is mainly planning and preparation. Go down to the night, get to know the resident DJs and see what they've got in their arsenal. Before you go home that night you should have an idea of whether the clubbers there like tunes with vocals high in the mix or tougher cuts, and what time you should put them on.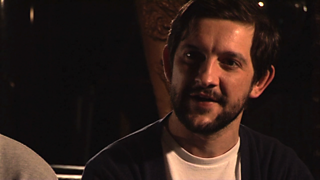 Get it clear in your mind what your role is for the evening. Are you the warm-up DJ or the guest DJ? The slot you're given should be reflected in the tunes you choose for your box. If you're on at the start of the night, don't put on a load of bangers before the main act steps up to the booth – a night needs to build up, otherwise it'll fall flat.
The first step is to divide the tunes you're thinking about playing into sections, depending on their style. How you decide to do this will depend on what you want to play, but an example would be to split them into warm-ups, vocals, tough, classics etc. Or you could split them by genre: tech-house, electro, breakbeats etc. You should aim to have about five piles of records when you're finished. By doing this, you can judge the vibe of the crowd on the night and easily pick out a suitable tune to drop into the mix.
If you're going to make your DJ set flow, you'll have to know your records. You can make your life a lot easier by marking your records once you've listened to them at home. Start by marking which remix you're going to play and then place the needle of your stylus to the start of the track and draw a line from the centre spindle to the needle, leaving you with an arrow pointing to where the track starts so you can cue it in. It's also a big help if you play a club that has lights on the turntables because you'll be able to tell instantly that you're on the right side and bang on the start of the track. If you want to be really professional, buy stickers to add a few notes to the sleeve of your tunes. Anything from bpm (beats per minute) and how big the beats are, to intro and outro information could stop you from coming unstuck when you're at the decks.
Don't plan your whole set in advance, chances are it won't work. As a DJ it's your job to get the crowd moving, and you can only do that by watching how they react to certain records. You've got to be as flexible as possible, though you'll obviously have certain mixes in mind. Plan some mini mixes of two or three songs that you know like the back of your hand. If the first track goes down well, then consider using the next tunes in your mix too. If it doesn't, move on to the next mini mix. Before you know it you'll have a palette of perfect mixes that can get even the most stubborn of crowds cutting shapes, so make a note of any tracks that work particularly well.
When you look back at your record box the next day make a note of any tracks that worked really well together and add them to your collection of mini mixes. If certain tracks didn't go down so well, think of why and make a note on your sticker so you don't make the same mistake again. It's easy to get caught up in the moment when you're in a club, but if you found that one track you played just didn't have enough menace to work at 2am then make a note of it. Don't forget that DJing live is a learning process and every crowd is different.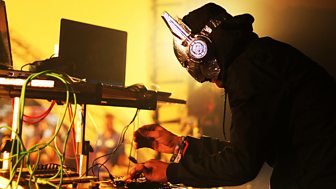 From starting out to recording, playing live and choosing a record deal - all the advice you need is here