Main content
The right gear: DJing equipment
All you need to know to create the next club smash
Decks
It may upset the purists but these days many DJs prefer to work off a hard-drive and a laptop. Programs like Ableton, Serato or Traktor are used by the biggest names and allow you to beat match and play around with tracks live. They don't come cheap so it may be worth downloading a free demo from the manufacturers' websites to see which you like most. There are plenty of cheaper alternatives around too so have a good look around and chat to people you know to see what they use. Whatever you end up with just make sure you've got a computer with enough processing power to let things run smoothly.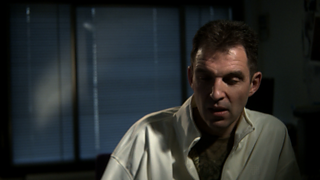 If you want to keep it old-school there are two types of turntables: belt drive and direct drive. In a belt drive turntable, the motor is attached to a small spindle and belt that turns your vinyl. After a while, the tension on that belt can slacken, so you might find it harder to scratch on it and the speed of your track might vary.
The motor in direct drive turntables is attached to the main spindle in the middle of the platter, so there's no need for a belt. This means that vinyl is brought up to speed quicker and more accurately than on belt-driven turntables, which may need a bit of a push and be harder to mix with. All considered, if you can get hold of a direct drive turntable, then do.
The key to being able to DJ is learning how to beat match. No matter what road you've gone down when it comes to kit understanding the the basic rules will help you. Even if you're using computer programs, which can make the whole affair easier, it'll help you build a good set and pick the right records if you know your stuff. It's all about manipulating two (or if you're really fancy more than two) tracks to that they play together to the same beat. You can find good guides to get you started online at DJ Guide online.
Other essentials
Picking a mixer is no simple task. There are some incredible pieces of kit out there, and you could shell out a fortune for one that'll practically do your mixes for you. But you can pick up a decent "battle style" two-channel mixer for around 50 quid. You'll need at least two channels so you can adjust the volume of each turntable, and a crossfader to cut between the two records playing. It's also worth paying a little bit more for a mixer with three equaliser bands per channel – hi, mid and lo. This will let you change how loud the hi-hats and cymbals are compared to vocals, drums and bass lines.
You'll also need a decent pair of headphones to help you to beat match and cue in new tracks. Avoid using in-ear headphones – they tend to let in distracting surrounding noise – instead, get a pair with a can that covers your whole ear. Your headphones should be comfortable, have good sound clarity and be loud enough for you to hear over a bustling room. If you're planning to work in clubs, £80 - £150 is probably around the right mark. Always try before you buy – most DJ stores will let you test gear out in the shop.
If you're a bedroom DJ, using your hi-fi as an amp will probably be fine, though purists will say that it's worth getting a separate powered amp and a set of monitor speakers. Hi-fi systems don't tend to be too loud and may not have the same clarity, so your mixes may sound a bit muddy. Depending on how good your existing hi-fi is, you may want to think about parting with some cash for a decent package.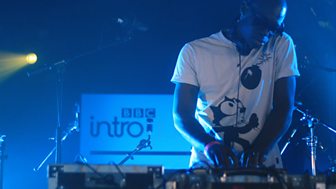 From starting out to recording, playing live and choosing a record deal - all the advice you need is here