Main content
Profile: Jahangir Alam
Filmmaker Jahangir Alam brought the poverty and struggle of villagers in Bangladesh to the fore in his film, Broken Country.
Why did you pick this subject for Fresh?
When I was in Bangladesh I realised the courage some people had
When I heard about Fresh I thought it would be an ideal platform for myself to share my journey in a new country, where things are really tough for some people.
What motivated you to make this film?
When I was in Bangladesh I realised the courage some people had, to do things living in such difficult conditions. As I am in the UK I have access to a lot of things that people back there don't have access to, that's when I decided to make this film and show what its like in Bangladesh from my experiences.
What camera did you use to shoot your film?
I have used the Canon 5D Mk 2 to film in Bangladesh and I have also used a Canon 550D to record some interview scenes.
Who/what inspires you?
The main people who inspire me to do things are my family and people on my Digital Media Production course that I am studying right now at the Arts University Bournemouth.
I am also inspired by artists, filmmakers and inventors such as James Cameron, Peter Greenaway and Steve Jobs.
What are your plans for the future?
My aim is to finish my degree the best way I can and at the same time I will be working on experimental projects like this one. Later I will decide which direction I want to go depending on the results.
What is the most important thing you have learned so far?
Making the most of opportunities when they come your way. When I was in Bangladesh, I realised just how different it is there and how lucky we are in the UK to have so many opportunities.
Watch: Broken Country on BBC Fresh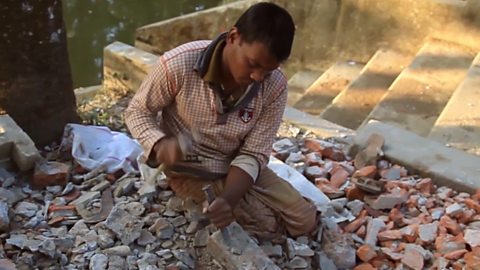 A filmmaker observes the tough reality of life in Bangladesh while visiting relatives.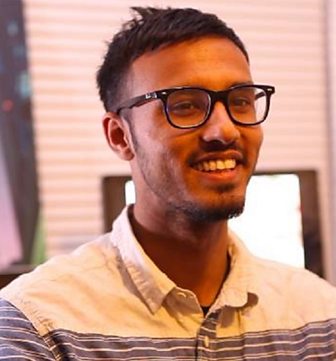 (L-R) Solveig, Jannis & Emma