Main content
Steven Woolfe
Steven Woolfe is UKIP's City of London spokesman as well as head of their BME (Black & Miniroty Ethnic) Association.
Born and raised in Manchester's Moss Side, he is mixed race with African-American, Jewish and Irish Catholic roots, making him a shoo-in for head of the party's BME Association.
Steven qualified initially as a barrister but moved into financial services and is presently legal adviser to a company whose clients include hedge funds, banks, property developers and oil companies. All which qualifies him perfectly for his other role as the UKIP's City of London spokesman, and he's no stranger to a passionate talk on the business advantages of EU withdrawal.
Will our City man's words add up on Free Speech?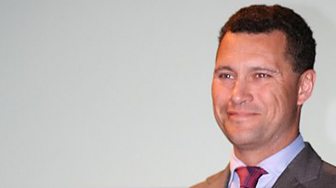 Past panellist

Past panellist

Past panellist

Past panellist

Past panellist

PAST PANELLIST

PAST PANELLIST

PAST PANELLIST

PAST PANELLIST

PAST PANELLIST

PAST PANELLIST

PAST PANELLIST

PAST PANELLIST

PAST PANELLIST

PAST PANELLIST

PAST PANELLIST

PAST PANELLIST

PAST PANELLIST

Past Panellist

Past Panellist

Past Panellist

Past Panellist

PAST PANELLIST

PAST PANELLIST

PAST PANELLIST

PAST PANELLIST

PAST PANELLIST

PAST PANELLIST

PAST PANELLIST

PAST PANELLIST

PAST PANELLIST

PAST PANELLIST

PAST PANELLIST

PAST PANELLIST