Main content
Ruth Davidson
At just 34, Ruth Davidson has been Leader of the Scottish Conservatives for two years.
The Glasgow regional MSP only entered politics in 2010, inspired by David Cameron's calls for new blood in politics in the wake of the Parliamentary expenses scandal.
Ruth's career previously encompassed spells in the Army as a signaller, as a newspaper hack, a Sunday school teacher and a BBC radio reporter. So you can't say she's never experienced life outside politics.
A keen kick-boxer, will Ruth kick ass on Free Speech?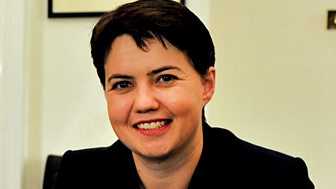 Past panellist

Past panellist

Past panellist

Past panellist

Past panellist

PAST PANELLIST

PAST PANELLIST

PAST PANELLIST

PAST PANELLIST

PAST PANELLIST

PAST PANELLIST

PAST PANELLIST

PAST PANELLIST

PAST PANELLIST

PAST PANELLIST

PAST PANELLIST

PAST PANELLIST

PAST PANELLIST

Past Panellist

Past Panellist

Past Panellist

Past Panellist

PAST PANELLIST

PAST PANELLIST

PAST PANELLIST

PAST PANELLIST

PAST PANELLIST

PAST PANELLIST

PAST PANELLIST

PAST PANELLIST

PAST PANELLIST

PAST PANELLIST

PAST PANELLIST

PAST PANELLIST