Main content
Stella Creasy
Stella Creasy entered folklore last summer when she took on Twitter trolling and won.
She'd received rape and death threats following her involvement in a campaign for female representation on bank notes. Twitter eventually agreed to reform their abuse policy.
The Labour MP has represented the London seat of Walthamstow since 2010 and held Shadow ministerial positions for Crime Prevention and now Competition & Consumer Culture. She's also made waves with her campaign against payday loans companies.
Stella won an award for her PhD work in the field of psychology and is officially Dr Creasy. Will she make Free Speech's audience any better?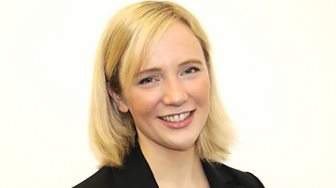 Past panellist

Past panellist

Past panellist

Past panellist

Past panellist

PAST PANELLIST

PAST PANELLIST

PAST PANELLIST

PAST PANELLIST

PAST PANELLIST

PAST PANELLIST

PAST PANELLIST

PAST PANELLIST

PAST PANELLIST

PAST PANELLIST

PAST PANELLIST

PAST PANELLIST

PAST PANELLIST

Past Panellist

Past Panellist

Past Panellist

Past Panellist

PAST PANELLIST

PAST PANELLIST

PAST PANELLIST

PAST PANELLIST

PAST PANELLIST

PAST PANELLIST

PAST PANELLIST

PAST PANELLIST

PAST PANELLIST

PAST PANELLIST

PAST PANELLIST

PAST PANELLIST