Main content
Usha Franks
Usha took a risk when she came to Ambridge against her parents' wishes, but her move from the city to the country has paid off.
| Fact title | Fact data |
| --- | --- |
| Played by: | Souad Faress |
| Born: | 17 June 1962 |
| Status: | |
| Occupation: | Solicitor |
| Lives at: | The Vicarage |
| Owns: | Blossom Hill Cottage |
A level-headed and clever solicitor, she nevertheless has an unconventional side to her nature which she's been able to indulge, thanks to her relationship with motorcycling vicar Alan Franks. The shockwaves that this pairing caused were felt throughout the parish and all the way to the Bishop, but Usha has a tough enough skin to cope.
Since becoming Mrs Franks she's made her mark on the Vicarage decor but had only limited success in persuading her husband to steer clear of his more adventurous pursuits.
How about a nice weekend away in a luxury hotel?

Usha Franks
Likes - Salsa dancing, online poker, running
Dislikes - Cooking, keeping house, camping
Highs - Her wedding in 2008
Lows - Suffering a series of attacks at the hands of racist thugs in 1995
Souad Faress
Souad has played the part of Usha Gupta since 1990. Her CV includes David Hare's award-winning The Permanent Way at the National Theatre, and Homebody/Kabul by Tony Kushner, winner of the Pulitzer Prize, at the Young Vic. Souad has also won an award for Great Celestial Cow at the Royal Court.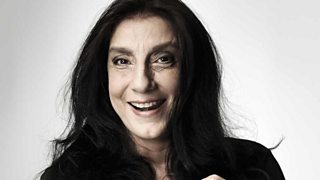 In addition to her theatre work, Souad has featured widely in film and television. Films include Sixth Happiness, which won an EMMA, My Beautiful Laundrette, which was nominated for an Oscar, and Bhaji On The Beach.
Souad worked alongside Helen Mirren in the Emmy-winning episode of Prime Suspect 2, and John Thaw in Inspector Morse. Further TV credits include The Sarah Jane Adventures, Silent Witness, Holby City, Law And Order, The Bill, Trial And Retribution, Casualty, Family Affairs, Eastenders and Coronation Street.
Aside from acting, Souad writes plays and short stories and occasionally directs. She loves the animation technique machinima and produces pieces for the internet on a regular basis, working in and out of virtual worlds.
Souad is an active panellist for both the Croydon International Playwriting festival and was a judge on the Norman Beaton Fellowship. She also worked for some years on a government-funded committee against rural racism and further cross-party anti-racism working parties.
Other career highlights
Meeting my heroine, Nawal el Saadawi. She wrote The Hidden Face Of Eve about female circumcision and Woman At Point Zero about prostitutes in prison. She was imprisoned for her human rights work. Woman At Point Zero became a Radio 4 play in which I was lucky enough to play the central character. A brilliant, moving piece of work.
I truly came to appreciate close up how venal life can be for some

Souad Faress
Playing Sera Kotwal in the film Sixth Happiness, based on the novel Trying To Grow written by Firdaus Kanga. This part was amazing. We filmed in Bow and Mumbai. I had to age from thirty something to 65 during the film. Working with Firdaus was tremendous fun and I truly came to appreciate close up how venal life can be for some.
There are many theatre parts which I have loved. One of the best experiences in every sense of the word was The Permanent Way by David Hare. The first time I have heard verbal outrage expressed in the National Theatre. Audiences stirred to fury and grief like no other occasion. Quite rightly.
Archers highlights
Confronting Shula Hebden. It was high time! I myself might have gone a little further.
Working with William Gaminara (Richard Locke): a fine actor and very responsive, from the first moment he picked up Usha from the ground where she lay after the racist attack to the end of his time with The Archers. We worked on many fine storylines together, which were all the more satisfying for the depth he brought to his character.
Souad's thoughts on Usha Franks
Usha is driven, loving, generous and an over-achiever. Useless at close relationships, she has to be led in them. Learns the hard way. Despite what everyone thinks, she can keep a secret... I mean you would never know would you; 'cause she hasn't told.
Favourite
Actor - Russell Crowe
Book - The Secret Garden by Frances Hodgson Burnett
Film - A Woman Under the Influence – John Cassavetes