Main content
Heshima Thompson
ELIMINATED IN THE BATTLE ROUNDS
| Fact title | Fact data |
| --- | --- |
| Team | will.i.am |
| Age | 25 |
| Home town | London |
Heshima is what we like to call a 'triple threat'. This isn't to say you should be shaking in your boots, we mean he is disturbingly talented - he can act, dance and, most importantly, he can sing.
I'm relying purely on my voice this time and that's scary.

Heshima
Heshima wowed the crowd and coaches alike with an explosive rendition of Taio Cruz's 'Dynamite'. All four coaches turned around and tussled for Heshima to join their team. In the end, rapper/songwriter/producer will.i.am was victorious, and welcomed singer/dancer/actor Heshima onto his dream team.
Heshima has previously sung backing vocals for Amy Winehouse and with her, he has already performed at international award shows. Is there more of that in store? Well, where there's a willi.am, there's a way…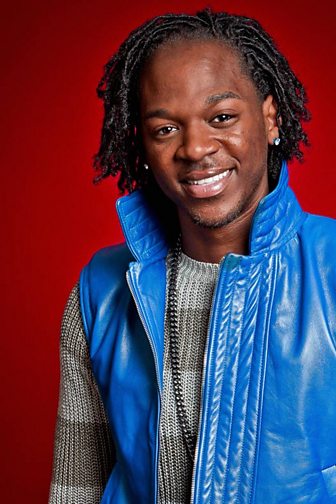 ELIMINATED

ELIMINATED

ELIMINATED

ELIMINATED

ELIMINATED

ELIMINATED

ELIMINATED

ELIMINATED

ELIMINATED

ELIMINATED
ELIMINATED

ELIMINATED

ELIMINATED

ELIMINATED

ELIMINATED

ELIMINATED

ELIMINATED

ELIMINATED

ELIMINATED

ELIMINATED

ELIMINATED

ELIMINATED

ELIMINATED

ELIMINATED

ELIMINATED

ELIMINATED

ELIMINATED

ELIMINATED

ELIMINATED

ELIMINATED

ELIMINATED

ELIMINATED

ELIMINATED

ELIMINATED

ELIMINATED

ELIMINATED

ELIMINATED

ELIMINATED

ELIMINATED

ELIMINATED

ELIMINATED

ELIMINATED

ELIMINATED

ELIMINATED

ELIMINATED

ELIMINATED

ELIMINATED

ELIMINATED

ELIMINATED