Main content
Shiv Malik
Shiv Malik is an investigative journalist for The Guardian who writes on political issues affecting young people, and co-wrote the book Jilted Generation: How Britain Bankrupted Its Youth.
He attended Leeds and then Sheffield University, getting a MA in Journalism, which paid off in 2008 when he was nominated by the Evening Standard as one of the most influential Londoners. That's gotta feel good, right?
Shiv is known for his reporting on terrorism, and has reported from Afghanistan and Pakistan. This year he broke the story that jobseekers from Bristol were being bussed in to work unpaid at the Queen's Diamond Jubilee, meaning he'll definitely have a thing or two to say in our Free Speech debt special.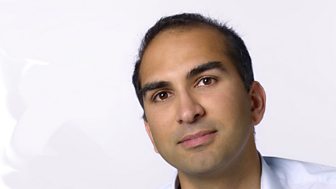 PAST PANELLIST

PAST PANELLIST

PAST PANELLIST

PAST PANELLIST

PAST PANELLIST

PAST PANELLIST

PAST PANELLIST

PAST PANELLIST

PAST PANELLIST

PAST PANELLIST

PAST PANELLIST

PAST PANELLIST

PAST PANELLIST

PAST PANELLIST

PAST PANELLIST

PAST PANELLIST

PAST PANELLIST

PAST PANELLIST

PAST PANELLIST

PAST PANELLIST

PAST PANELLIST

Past Panellist

Past Panellist

Past Panellist

Past Panellist

Past Panellist

Past panellist

past panellist

Past panellist

past panellist

past panellist

past panellist

past panellist

Past panellist

past panellist

PAST PANELLIST

past panellist

Past Panellist

Past Panellist

Past Panellist

Past Panellist

PAST PANELLIST

PAST PANELLIST

PAST PANELLISTS

PAST PANELLIST

past panellist

past Panellist

past Panellist