Main content
Lily Chao
| Fact title | Fact data |
| --- | --- |
| Arrival: | 3rd August 2013 |
| Departure: | 4th November 2017 |
| Position: | Specialty Registrar |
An intelligent, logical, high-achiever, Lily finds the theory easy, but she continues to struggle with her bedside manner. Lily's world is a meritocracy where you can have whatever you want if you work hard enough for it. She doesn't care that she's not well-liked as she's ticking-off competencies and learning new medical skills. She's technically brilliant and is definitely someone you'd want as your doctor – as long as you're not easily offended.
A&E is a pre-requisite for a junior doctor, but it wasn't part of Lily Chao's long-term plan. She had her sights set on dermatology, a good match in marriage and a financially rewarding private-practice. That was until she saw how rewarding life in the ED can be, and decided to stay and become a registrar.
Lily comes from a hard-working family who like to boast about their doctor daughter, but have never really told her they are proud of her. After the death of her Father, Lily still felt like she was a failure in his eyes. As such, all Lily really wants is for someone to say 'well done'.
Lily Facts
Lily's mother owns a restaurant
Lily lives by her five-year plan and she will never deviate from it… or will she?
Lily doesn't even like funfairs.
Lily aspires to be like Connie one day.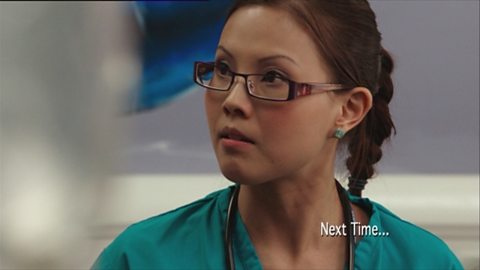 New trainee doctor Lily jumps straight in to investigate a robbery on the open road.