Main content
Jamie Bruce
ELIMINATED IN THE KNOCKOUTS ROUND
| Fact title | Fact data |
| --- | --- |
| Team | Tom |
| Age | 34 |
| Hometown | Henley On Thames |
| Favourite Voice | Donny Hathaway |
After supporting Bon Jovi at the O2 Arena, Jamie Bruce knows how important it is to take every opportunity he's offered. Soul singer Jamie currently works four jobs – chef, carpet fitter, doorman, landscape gardener – so that he can afford to pursue his dream of becoming a professional singer.
I'm trying to achieve greatness with my voice

Jamie
It's a good job he's not work-shy as he's going to have to work his lungs off with Sir Tom if he wants to become The Voice...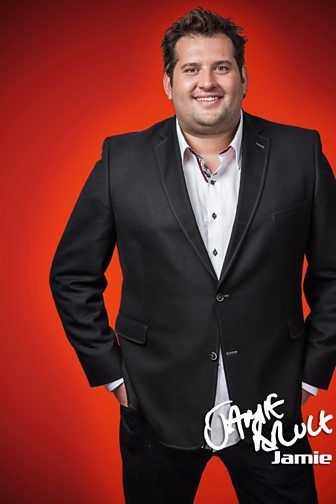 ELIMINATED

ELIMINATED

ELIMINATED

ELIMINATED

ELIMINATED

ELIMINATED

ELIMINATED

ELIMINATED

ELIMINATED

ELIMINATED

ELIMINATED

ELIMINATED

ELIMINATED

ELIMINATED

ELIMINATED

ELIMINATED

ELIMINATED

ELIMINATED

ELIMINATED

ELIMINATED

ELIMINATED

ELIMINATED

ELIMINATED

ELIMINATED

ELIMINATED

ELIMINATED

ELIMINATED

ELIMINATED

ELIMINATED

ELIMINATED

ELIMINATED

ELIMINATED

ELIMINATED

ELIMINATED

ELIMINATED

ELIMINATED

ELIMINATED

ELIMINATED

ELIMINATED

ELIMINATED

ELIMINATED

ELIMINATED

ELIMINATED

ELIMINATED

ELIMINATED

ELIMINATED

ELIMINATED
ELIMINATED

ELIMINATED

ELIMINATED

ELIMINATED

ELIMINATED

ELIMINATED

ELIMINATED

ELIMINATED

ELIMINATED

ELIMINATED

ELIMINATED

ELIMINATED

ELIMINATED