Main content
Ian Pickford
Ian Pickford entered the antiques silver trade straight from school.
| Fact title | Fact data |
| --- | --- |
| Joined the Roadshow: | 1985 |
| Memorable find: | Crawley Silver Collection |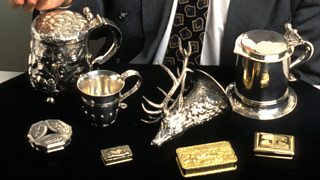 Since joining the Roadshow in 1985, the most memorable collection of silver Ian has seen is the now famous Crawley Silver Collection. It included some incredibly rare items, such as an early wine taster and stirrup cups. If Ian could select a dream item to see at a Roadshow, it would be an Elizabethan salt pot. If one turned up it could be worth as much as £150,000!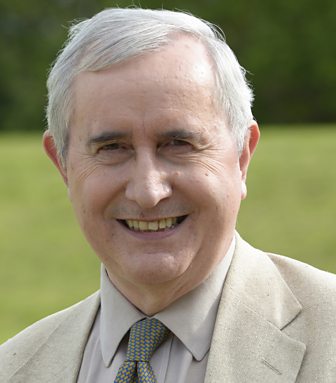 Arms & militaria

Arms & militaria

Arms & militaria

Books & manuscripts

Books and Manuscripts

Books & manuscripts

Books & manuscripts

Books & manuscripts

Ceramics & glass

Ceramics & glass

Ceramics & glass

Ceramics & glass

Ceramics & glass

Ceramics & glass

Ceramics & glass

Ceramics & glass

Ceramics & glass

Ceramics & glass

Ceramics & glass

Clocks & watches

Clocks & watches

Clocks & watches

Furniture

Furniture

Jewellery

Jewellery

Jewellery

Jewellery

Jewellery

Jewellery

Pictures & prints

Pictures & prints

Pictures & prints

Pictures & prints

Pictures & prints

Pictures & prints

Pictures & prints

Pictures & prints

Pictures & prints

Silver

Silver

Silver

Silver