Main content
The Old Woman
Who was The Old Woman? Many have asked but the answer is lost in the mists of time...
'The Old Woman' was a regular co-host on the show for many years. She would come on to discuss the news of the day, share some 'factoids' and interview guests.
Her identity was a closely guarded secret and for anyone who worked on the show or at Radio 2 in general, the question of "Who is The Old Woman?" was one they'd frequently be asked.
On 9th November 2016, Steve and the team shared the sad news that Joyce Frost had passed away, and paid tribute to her, so finally revealing The Old Woman's real identity.

As Steve said in that tribute "Thank you for being the Old Woman with us Joyce - we'll miss you very much."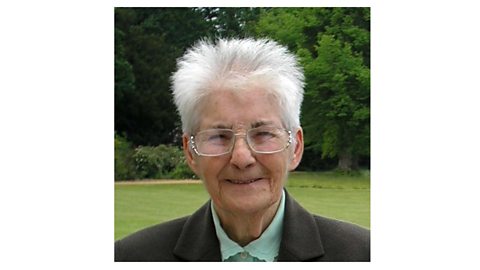 Steve Wright and the team remember Joyce Frost who was known to millions as The Old Woman