Main content
Vince Kidd
| Fact title | Fact data |
| --- | --- |
| Team | Jessie |
| Age | 22 |
| Home town | London |
The Voice couldn't give a monkey's what you look like, which is perfect for someone who's constantly judged for how they dress.
Because I've got a very distinctive look, I often get judged for it. But I'm not changing for anyone.

Vince
22-year-old Vince Kidd is well known among record label honchos and music scene hipsters, having penned songs for several artists. Influenced by Lady Gaga, Prince, Lauren Hill and Boy George, it's not surprising that Mr Kidd has bags of swag – an attribute he's rightly proud of.
In his audition, Vince got a clean-sweep from the coaches with a suitably steamy version of Madge's 'Like a Virgin.' Jessie thought he was a girl, but he let her off and chose our leading lady as his mentor-of-choice.
Now an artist on The Voice, Vince hopes his career will hit the heights of his vocal range – which at times makes Mariah Carey sound like Barry White.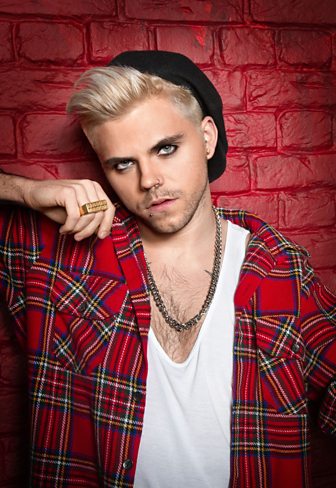 ELIMINATED

ELIMINATED

ELIMINATED

ELIMINATED

ELIMINATED

ELIMINATED

ELIMINATED

ELIMINATED

ELIMINATED

ELIMINATED
ELIMINATED

ELIMINATED

ELIMINATED

ELIMINATED

ELIMINATED

ELIMINATED

ELIMINATED

ELIMINATED

ELIMINATED

ELIMINATED

ELIMINATED

ELIMINATED

ELIMINATED

ELIMINATED

ELIMINATED

ELIMINATED

ELIMINATED

ELIMINATED

ELIMINATED

ELIMINATED

ELIMINATED

ELIMINATED

ELIMINATED

ELIMINATED

ELIMINATED

ELIMINATED

ELIMINATED

ELIMINATED

ELIMINATED

ELIMINATED

ELIMINATED

ELIMINATED

ELIMINATED

ELIMINATED

ELIMINATED

ELIMINATED

ELIMINATED

ELIMINATED

ELIMINATED