Main content
Kieron Moss
Since his divorce 4 years earlier, Kieron has struggled to find a girlfriend that his son approves of.
The Editor of a local newspaper, he has learnt to keep his private life separate from his son's visits every Tuesday and every other weekend. A relationship built on weekly visits has left father and son far from close. Kieron has many secrets to hide and Len's investigation only serves to bring his demons to the forefront.
Steven Mackintosh
In 2012 Steven played the lead role of John Coniston in the BBC One Drama Inside Men and has starred in many other BBC Dramas including Luther, Criminal Justice and Our Mutual Friend. His film career has included roles in Memphis Belle, Land Girls with Rachel Weisz and Anna Friel, and as Winston in Guy Ritchie's Lock, Stock and Two Smoking Barrels.
Clips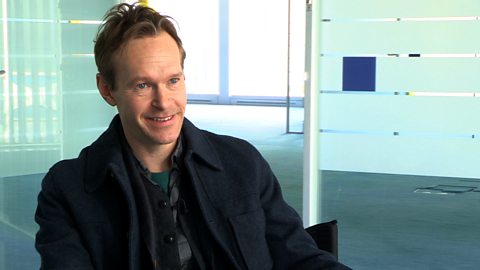 Steven explains Kieron's past and his difficult relationship with his son, Adam.