Main content
Lynda Snell
The sight of Lynda Snell approaching on her trusty bicycle has sent many a villager scurrying for cover as they wonder what project she's about to cajole them into.
| Fact title | Fact data |
| --- | --- |
| Played by: | Carole Boyd |
| Born: | 29 May 1947 |
| Status: | |
| Occupation: | Hotel receptionist (also does B&B at her home) |
| Lives at: | Ambridge Hall |
| Works at: | Grey Gables |
Love her or hate her, she certainly gets things done. If you need a piece of land protecting or a building saving, Lynda's your woman. She will grasp a campaign and pursue it like a terrier until all around her wilt under the pressure.
She shows a similar tenacity with her amateur dramatic productions, beating people into submission with her school ma'am tones and sniffy attitude.
She has a softer side though, reserved for husband Robert, llamas Constanza and Salieri, and those with a genuine need, including over the years some of Ambridge's teenagers.
I have only ever put myself at the disposal of the community, from motives of pure altruism

Lynda Snell
Likes - Dramas, llamas, wildlife
Dislikes - Pollen (she a hayfever-sufferer), poor timekeeping
Highs - The birth of llama Salieri
Lows - Not being able to have children, Robert's computer business failing
Immediate family
Robert Snell (Husband)
Coriander Snell (Step-daughter)
Leonie Snell (Step-daughter)
Key relationships
Elizabeth Pargetter (Friend) - fellow guerilla gardener
Lilian Bellamy (Friend) - step-daughter Leonie is the partner of Lilian's son James
Eddie Grundy (Friend/Foe) - continually frustrated by Eddie's schemes
Justin Elliott (Foe) - his big business ideas go against her passion to preserve the countryside
Lawrence Lovell (Foe) - rival producer and luvvie
Carole on Lynda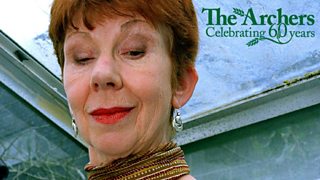 Lynda's deeply deluded, big on self-regard, low on self-awareness, has no sense of humour and a deep-down insecurity ("only Robert understands me") - but is also well meaning and basically good-hearted.
Carole Boyd
Carole has played Lynda Snell since 1986.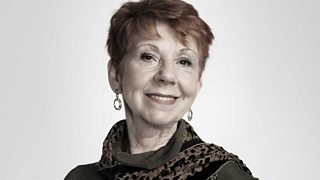 On leaving drama school, Carole won the Carleton Hobbs Award - a six-month contract with the BBC Radio Drama Company. This was followed by extensive theatre work, including a year with Alan Ayckbourn's company in Scarborough, where she created the part of June in Way Upstream.
Vocal versatility, accents and dialects are her speciality, so when she's not playing Lynda Snell, BBC Radio 4 listeners may hear her on Poetry Please while CBeebies' devotees hear Carole as every female character in Postman Pat. Voice-overs, commentaries and presentations also form a large part of her repertoire.
Carole's television appearances include Minder, Campion, Hetty Wainthropp and the evil Mrs S Melly in BBC Children's TV Bodger & Badger.
She has recorded around 300 audio books and has won several prestigious British Talkie Awards for her recordings of Arundhati Roy's The God of Small Things, George Eliot's Middlemarch and Ian McEwan's Atonement. She also won the American Audie for Landgirls (Angela Huth).
In 1999, she wrote and recorded her own audio book: Lynda Snell's Heritage of Ambridge for the BBC Radio Collection.
In July 2000, she joined forces with piano duo The Bibby Sisters to form the words and music trio, 'Infinite Riches'. The group regularly performs to enthusiastic audiences at music festivals and stately homes around the country.
Carole played the wicked Esther Hartlieb in the screen adaptation of Cornelia Funcke's children's bestseller, The Thief Lord (2005)
Carole also entertains audiences at literary festivals and celebrity, corporate and cruise events with her one-woman shows.
Archers highlights
Meeting various Royals and other national treasures

Carole Boyd
There are several: meeting various Royals and other national treasures, having wonderful Graham Blockey playing long-suffering Robert Snell, Lynda's regular Christmas spectaculars which are always a laugh and Lynda's occasional "moments of truth"- i.e. Robert's bankruptcy.
Other career highlights
Too numerous to mention, but maybe winning awards for audio books e.g. The God of Small Things, Middlemarch and Atonement make me proud.
Favourite
Actor - Al Pacino - he takes big gambles and rarely disappoints and is utterly sexy and watchable.
Book - The Waves by Virginia Woolf
Film - Ben-Hur, Manhattan, On the Waterfront, Seven Brides for Seven Brothers and on and on!