Main content
Cassius Henry
ELIMINATED IN THE LIVE FINALS
| Fact title | Fact data |
| --- | --- |
| Team | Jessie |
| Age | 32 |
| Home town | London |
The Voice UK is just as much about second chances as it is about first chances. That's why Cassius Henry has embraced such an opportunity with extra zeal.
I feel like I'm ready to reconnect with music, and to give it another shot.

Cassius
No stranger to the music scene, Cassius had his first bite of the cherry at 16-years-old, signing a record deal with Sony while many of his peers were busy watching Hollyoaks.
But just as R&B stardom beckoned, Cassius lost his brother. As he came to grips with the loss, his record contract slipped through his fingers, leaving him certain that his one chance had gone. Our savvy superstar coaches think otherwise.
Cassius went down a storm at the Blind Auditions, smashing his way through a soulful rendition of 'Closer' by Neyo. Jessie and Danny turned their chairs, he picked Jessie, badda-boom, badda-bing!
Now, as an artist on The Voice UK, Cassius hopes it's going to be a case of second time lucky.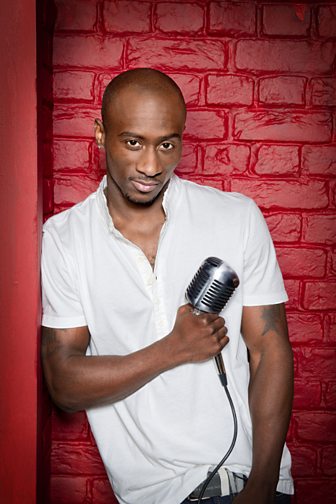 ELIMINATED

ELIMINATED

ELIMINATED

ELIMINATED

ELIMINATED

ELIMINATED

ELIMINATED

ELIMINATED

ELIMINATED

ELIMINATED
ELIMINATED

ELIMINATED

ELIMINATED

ELIMINATED

ELIMINATED

ELIMINATED

ELIMINATED

ELIMINATED

ELIMINATED

ELIMINATED

ELIMINATED

ELIMINATED

ELIMINATED

ELIMINATED

ELIMINATED

ELIMINATED

ELIMINATED

ELIMINATED

ELIMINATED

ELIMINATED

ELIMINATED

ELIMINATED

ELIMINATED

ELIMINATED

ELIMINATED

ELIMINATED

ELIMINATED

ELIMINATED

ELIMINATED

ELIMINATED

ELIMINATED

ELIMINATED

ELIMINATED

ELIMINATED

ELIMINATED

ELIMINATED

ELIMINATED

ELIMINATED

ELIMINATED