Main content
Becky Hill
ELIMINATED IN THE SEMI-FINAL
| Fact title | Fact data |
| --- | --- |
| Team | Jessie |
| Age | 18 |
| Home town | Bewdley, Worcestershire |
The Voice doesn't care about your age. If it did, it'd be called The Age and that'd be rubbish. Anyway, the point is – Becky Hill is 18 but has ambitions beyond her years.
This show pushes you to be yourself. I do that quite well.

Becky
In her Blind Audition, Becky raised the roof with a powerful performance of John Legend's 'Ordinary People' – which was of course written by a certain will.i.am. It was a bold and risky move performing one of the coaches' songs but Becky's not the shy type. And the risk paid off – Mr .i.am and Jessie both swivelled for the 18-year-old, who decided to go with Jessie after an agonising tussle.
Becky's a sixth-form student, a singer/songwriter and a part-time barmaid in a pub. But now she's ready to shine as solo artist. And don't be fooled by her age, she's not here to sit at the kids table. Becky means business.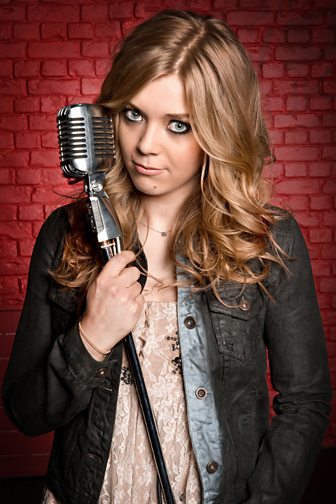 ELIMINATED

ELIMINATED

ELIMINATED

ELIMINATED

ELIMINATED

ELIMINATED

ELIMINATED

ELIMINATED

ELIMINATED

ELIMINATED
ELIMINATED

ELIMINATED

ELIMINATED

ELIMINATED

ELIMINATED

ELIMINATED

ELIMINATED

ELIMINATED

ELIMINATED

ELIMINATED

ELIMINATED

ELIMINATED

ELIMINATED

ELIMINATED

ELIMINATED

ELIMINATED

ELIMINATED

ELIMINATED

ELIMINATED

ELIMINATED

ELIMINATED

ELIMINATED

ELIMINATED

ELIMINATED

ELIMINATED

ELIMINATED

ELIMINATED

ELIMINATED

ELIMINATED

ELIMINATED

ELIMINATED

ELIMINATED

ELIMINATED

ELIMINATED

ELIMINATED

ELIMINATED

ELIMINATED

ELIMINATED

ELIMINATED