Main content
DSU Rose Teller
Luther's boss, DSU Rose Teller came up the hard way. By temperament and experience, she's a practical, results-based copper - an outstanding firewall between the demands of day-to-day operational police work and the politics of senior management.
Despite reluctance from above, Teller has championed Luther's return to SCU, a decision she worries she may come to regret. One of the few female detectives on SCU, Teller has been through her own ups and downs when it comes to relationships although her personal failures have never stopped her from achieving the best possible results workwise. But bridging the gap between modern day police politics with the realities of Luther-style policing is never going to be an easy job.
Saskia Reeves
Saskia Reeves has worked extensively in film, theatre and television. Her film credits include Stephen Poliakoff's Close My Eyes, Michael Winterbottom's Butterfly Kiss and ID directed by Phil Davis. Recent television credits include Red Riding for C4 and her role of Anne, the wife of John Darwin who famously faked his own death, in BBC Four's Canoe Man.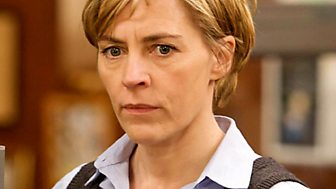 past character

PAST CHARACTER

PAST CHARACTER

PAST CHARACTER

PAST CHARACTER

past character

past character

past character

past character

past character

past character

past character

past character

past character