Main content
Mandy Salter
Where Mandy goes, trouble is sure to follow. And if there's no money in it for her, she's not interested.
| Fact title | Fact data |
| --- | --- |
| First appearance: | 12th March 1992 |
| Last appearance | 31st May 2012 |
| Occupation: | Mandy's Cafe Assistant |
Life hasn't been a picnic for Mandy, but she dusted herself off and got on with things. Whatever the situation, she could turn it to her advantage. In essence, Mandy was a survivor.
No one talks to me like that!

Mandy Salter
Personal habits: Stealing
Likes: Money
Qualifications: None
Past job: Lapdancer
Children: Kira (daughter), died after 1 day
Ultimately all Mandy wanted was a roof over her head and food in her belly... and clothes, shoes, bling, cars, a house etc etc. OK, she wanted a lot. And she wasn't prepared to earn any of them. Now we ain't saying she was a gold digger...
Actually, that's exactly what we're saying. Mandy was engaged several times, but no man got a ring on her finger.
Ian Beale joined the queue in 2012 by proposing. What a coincidence that Mandy would fall for one of the Square's most bankable residents!
Despite Ian's best efforts, he never got her to the altar. Mandy wanted more from life than to be the fifth Mrs Beale. She left Ian a broken man.
Nicola Stapleton
Nicola returned to Eastenders in 2011 after playing Mandy from 1992 - 1994. Her other TV roles include Janine in Bad Girls, Danielle in Emmerdale, and Louise in The Bill.
Nicola has appeared in films such as Hans Solo, Chunky Monkey and Goodbye Charlie Bright.
Some of Nicola's stage appearances include Essex Girls and Of Mice and Men.
Clips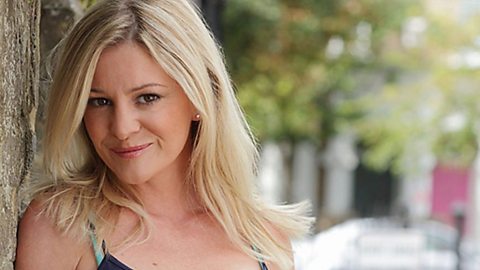 We catch up with the luuurvly Nicola Stapleton AKA bad girl Mandy Salter who joins us on set this week to talk dinner parties, future hopes for her character and what it's like being back in the show...