Main content
Adam Deacon
Actor, writer, director and all-round firebrand Adam Deacon first came to public attention in a leading role in Noel Clarke's film Kidulthood.
Since then he's starred in the sequel Adulthood and his own parody of the genre Anuvahood, which he wrote and directed himself. The public recognised this achievement by voting him BAFTA's Rising Star of 2012.
On the small screen he's appeared in BBC Three's Being Human, the Ricky Gervais series Phone Shop and Charlie Brooker's zombie drama Dead Set, as well as hosting the 2012 MOBO Awards.
The East London-born actor's passion for social justice moved him to front BBC Three documentary Can We Trust the Police? about racially-motivated stop and search, and to appear on the first ever Free Speech, where he topped the 'powerbar'.
Will lightning strike twice?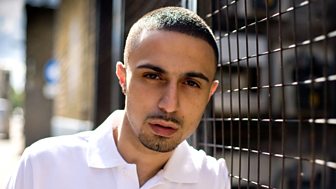 Past panellist

Past panellist

Past panellist

Past panellist

Past panellist

PAST PANELLIST

PAST PANELLIST

PAST PANELLIST

PAST PANELLIST

PAST PANELLIST

PAST PANELLIST

PAST PANELLIST

PAST PANELLIST

PAST PANELLIST

PAST PANELLIST

PAST PANELLIST

PAST PANELLIST

PAST PANELLIST

Past Panellist

Past Panellist

Past Panellist

Past Panellist

PAST PANELLIST

PAST PANELLIST

PAST PANELLIST

PAST PANELLIST

PAST PANELLIST

PAST PANELLIST

PAST PANELLIST

PAST PANELLIST

PAST PANELLIST

PAST PANELLIST

PAST PANELLIST

PAST PANELLIST