Main content
Carol Tregorran
Carol has always been a very capable woman.
| Fact title | Fact data |
| --- | --- |
| Played by: | Eleanor Bron |
| Status: | Widow |
| Occupation: | Wine trade |
| Lives at | Glebe Cottage |
She first came to Ambridge in 1954. This attractive, well-dressed woman made an immediate impact. She ran a successful market garden and married local landowner Charles Grenville, until his death in 1965.
In 1967, she married academic and bookseller John Tregorran. Although he had wooed her for years, their marriage was not the easiest. Independent Carol proved unwilling to abandon her business interests to follow John on lecture tours in America.
Between 1979 and 1981, John worked with Jennifer Aldridge on a local history project – and there were suspicions that it went further than that.
In 1990, John and Carol left Ambridge for Bristol, to make a fresh start. They attended Jill and Phil Archer's golden wedding celebrations in 2007, and Phil's funeral in 2010.
John died in 2014. He wanted to be buried in Ambridge, so Carol returned once more. Soon after, she moved back to the village that had been her home for so many years.
Read the full story of Carol and JohnTregorran
Likes and dislikes
Likes - Straight talking
Dislikes - Unfairness, pretention
Highs - The birth of her children
Lows - Her bohemian parents parted when she was two, losing Charles after just four years of marriage
Richard (Son, by Charles Grenville)
Key relationships
Jill Archer (Friend)
Peggy Woolley (Friend)
Christine Barford (Friend)
Eleanor Bron
Eleanor has had a long and distinguished career in film, TV and theatre. She was the first female member of Cambridge Footlights, and became a notable writer and performer in the 1960s satire scene.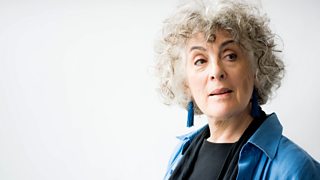 Film credits in that decade included Alfie, Bedazzled, and Women in Love. More recently, she appeared in Two for the Road, A Little Princess, The House of Mirth, Black Beauty and Wimbledon.
Numerous television appearances include Yes Minister, Rumpole of the Bailey, Dr Who, Midsomer Murders, The Tractate Middoth and Absolutely Fabulous - as Patsy's absolutely ghastly mother.
On stage, she's been seen in numerous Secret Policeman's Balls, at the Globe Theatere in Howard Brenton's In Extremis and at the Old Vic in an the adaptation of Pedro Almodóvar's film All About My Mother.
Radio credits include The Right Time, 1066 and All That and The Further Adventures of Sherlock Holmes.
She is the author of several books, including Life and Other Punctures (an account of bicycling in France and Holland), The Pillow Book of Eleanor Bron, or An Actress Despairs and a romantic novel: Double Take.
Eleanor was married for many years to the architect Cedric Price, until his death in 2003. She lives in London.