Main content
Where to Start?
Events is one word that describes A LOT of things – music festivals, weddings, conferences, charity events, gigs, film screenings, awards ceremonies, to name a few (phew!).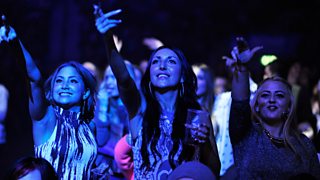 Whatever event type tickles your fancy, the main skills and attributes that you need to have in this industry are attention to detail, totally superb interpersonal skills, and hard work! If events is where you want to be then think about what really interests you, if it's music then why not arrange a gig night for local bands? Approach a potential venue and negotiate costs, then sort out flyering (maybe get some mates involved) and get the guest list sorted for the night itself (always check things like public liability insurance and security with the venue, you don't want to get stung!) – get some mega gig organising tops here: http://www.wikihow.com/Organise-a-Gig
As well as getting experience of your own make sure you check out what is going on in your local area? Are there film festivals you can volunteer at? Could you apply to be catering staff at a wedding, or help a local florist out with deliveries? Any opportunity that gives you hands on experience in events will give your CV that stand out edge that is needed to get your foot in the door with jobs.