Main content
Alistair
A brilliant mind and a charming man, Alistair is driven to succeed.
| Fact title | Fact data |
| --- | --- |
| Played by: | Ewen Leslie |
In both his career and his private life, Alistair wants the best and most perfect life. When tragedy strikes Alistair's life changes and he must find a way to navigate the treacherous world of the media and an exhaustive police investigation with a partner who is crumbling at the edges.
One of the things the show hopes to do is deconstruct a lot of the myths of motherhood. There's a lot of people - men included - that have babies and really struggle.

Ewen Leslie
Alistair is a pragmatist. Someone whose moral compass swings according to the most effective outcome. He cares deeply for his son Noah, his partner Joanna and his daughter Chloe. He just wants them all to live happily ever after.
As a youngster Alistair was often ill at ease with his peers, but as he grew up he learned the value of a social network. However, there remains a dispassionate core to Alistair which reveals itself occasionally despite his outward warmth and charm.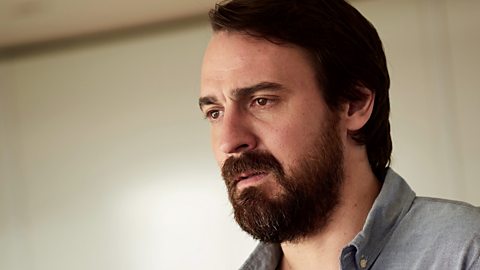 Ewen Leslie on how spin doctor Alistair finds himself in the glare of unwelcome publicity.