Main content
Sara Pascoe
Sara Pascoe is an actress and comedian, recently seen sending up the world of PR in BBC1 'mockumentary' Twenty Twelve and performing topical stand-up on Channel 4's Stand Up For The Week.
Sara started as an actress but her career took off only after working on a travelling sketch show, that caused her to drift into stand-up comedy. Since then she's combined both, starring as a university accommodation officer in Campus, a ghost in Being Human and being shouted at by Malcolm Tucker in The Thick Of It, while performing stand-up at Edinburgh, on tour and on shows like Live At The Apollo.
Hailing from Essex, showbusiness runs in Sara's blood – her father was lead singer of Flintlock, arguably Dagenham's most famous 1970s pop group.
Her forthcoming Edinburgh show Sara Pascoe vs The Truth asks if indeed 'There are no facts, only interpretations'. So how will Free Speech's audience interpret Sara?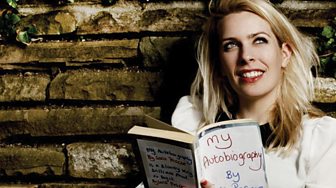 Past panellist

Past panellist

Past panellist

Past panellist

Past panellist

PAST PANELLIST

PAST PANELLIST

PAST PANELLIST

PAST PANELLIST

PAST PANELLIST

PAST PANELLIST

PAST PANELLIST

PAST PANELLIST

PAST PANELLIST

PAST PANELLIST

PAST PANELLIST

PAST PANELLIST

PAST PANELLIST

Past Panellist

Past Panellist

Past Panellist

Past Panellist

PAST PANELLIST

PAST PANELLIST

PAST PANELLIST

PAST PANELLIST

PAST PANELLIST

PAST PANELLIST

PAST PANELLIST

PAST PANELLIST

PAST PANELLIST

PAST PANELLIST

PAST PANELLIST

PAST PANELLIST