Main content
Britpop at the BBC: What's On
Check out this handy round-up of everything we have planned for Britpop at the BBC season.
Britpop is back
Britpop emerged to reclaim the British music scene 20 years ago - and we're celebrating with a Britpop at the BBC Season.
To honour this milestone, Britpop at the BBC - BBC Radio 2, BBC Radio 6 Music and BBC Four will be looking back at this phenomenal period.
We've got the return of the iconic The Evening Session, a range of documentaries plus interviews with artists who were pivotal to the movement and a Top 40 Countdown, as listeners vote for THE song that sums up Britpop for them.
BBC 6 Music
The Britpop season starts on BBC 6 Music on Saturday 5 April with a special episode of The Huey Show, where Huey Morgan will celebrate 1994. Then, on Sunday 6 April, Miranda Sawyer presents How Britpop Changed the Media.
Then from Monday 7 April to Friday 11 April, Steve Lamacq celebrates Britpop with a week of special programmes.
Monday 7 April - Steve is joined by Supergrass frontman Gaz Coombes, who talks through their seminal Britpop album, I Should Coco.
Tuesday 8 April - Bringing you gems from the BBC Archive including Elastica playing Mr and Mrs, with Justine Frischmann from the band offering a unique insight to the youthful excitement of the Britpop era.
Wednesday 9 April - Meet the people behind the biggest bands, Alan McGee of Oasis and Andy Ross of Blur. They will give a present day insight in to the media frenzy that surrounded their bands legendary 1995 chart battle.
Thursday 10 April - Roundtable takes on a Britpop twist with three influential people of thattime; presenter Jo Whiley, journalist John Harris and Menswear drummer Matt Everitt coming together to review some forgotten Britpop tracks.
Friday 11 April - We countdown 6 Music's Top 30 Favourite Britpop Anthem. Throughout the week, Steve asks listeners to vote on the number one song which sums up their Britpop experience.
There will also be a selection of documentaries and archive evening sessions, and performances including Suede, Blur, Oasis and Pulp at Glastonbury. 
And Mark Radcliffe presents Oasis - What's the Story? An in-depth look at the trials and tribulations of the Gallagher brothers.  
BBC Radio 2
From Monday 7 April to Thursday 10 April: Steve Lamacq and Jo Whiley reunite to broadcast brand new The Evening Session.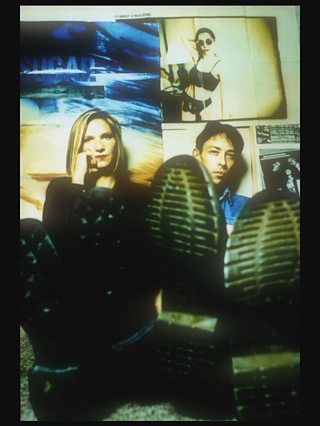 Presenting The Evening Session at the height of Britpop meant that we interviewed some fantastic characters from Noel to Damon, Justine to Jarvis, and witnessed some seminal moments in the history of music.

Jo Whiley
Monday 7 April - We'll be at the iconic Maida Vale with Gaz Coombes who will be performing live and Josh Record giving us a special Britpop cover.
Tuesday 8 April - A very special Britpop guest joins Steve and Jo plus there'll be an archive Radiohead session track.
Wednesday 9 April - Damon Albarn is the guest with two specially recorded Blur classics and an exclusive interview.
Thursday 10 April - Sophie Ellis-Bextor covers a Britpop classic and Louise Wener will be reminiscing about those heady Britpop days.
Plus there will be highlights from The Evening Session archive including live performances from the shows.
Jo said, "I will always jump at the chance to work with Steve - he is my radio 'other half' and we did fight the Britpop wars together after all.
"It was a great time to be a DJ on UK radio but, as ever, when you're in the eye of the storm, you are blissfully unaware.
"It's only in hindsight that you appreciate what a privilege it was to live and work through such an exciting time for British music."
Across the week there will also be an array of documentaries including:
Monday 7 April - Britpop: A Very British Pop: Stuart Maconie traces the rise of Britpop from its beginnings in Camden to the front room of Downing Street.
Tuesday 8 April - Not Just Britpop: Dance: Presented by Zoe Ball
Wednesday 9 April - Not Just Britpop: Pop: Presented by Mark Goodier 
Thursday 10 April - Not Just Britpop: R&B and Hip Hop: Presented by Trevor Nelson 
BBC Four
On Friday 11 April, we'll be bringing you a very special Britpop compilation programme. Raiding the BBC archives, this show will be a rich treasure trove of the joy that was Britpop and everything that happened around it.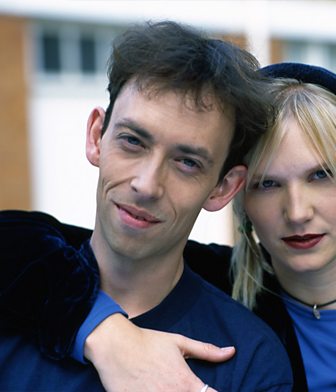 Mark Radcliffe takes a canny look at the trials and tribulations of the Gallagher brothers and one of the biggest British bands of all time.