Main content
Jack Mooney
Friendly and unassuming, Jack Mooney is often underestimated - but beneath the Irish charm there's a genius detective at work.
Understanding what makes people tick has always been instinctive to Jack. With his respectful and empathetic manner - as well as his love of a good yarn - he manages to disarm everyone he meets. Suspects may think they have the measure of him but Jack is always one step ahead. At the crime scene, Jack has a tendency to go 'off-piste' - much to his team's bafflement - but his seemingly erratic methods can often crack a case wide open.
After the death of his wife, Jack found it hard to adjust, but - despite this - he was determined to put on a brave face for the sake of his daughter Siobhan. The prospect of a new adventure in the Caribbean was just the tonic they needed. On their arrival from cold, grey London, Jack and Siobhan were blown away by the beauty of Saint Marie. Settling into island life had its challenges at first, but with the help and support of his team, Jack now feels truly at home.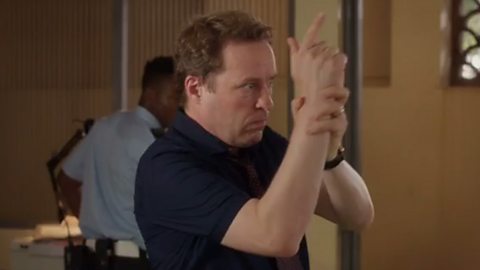 Jack puts himself in the killer's shoes to work out where the gun was fired.
About Ardal O'Hanlon
Ardal O'Hanlon is a multi-award-winning actor, comedian and writer.

Ardal's vast TV credits include: Father Ted, My Hero, After Hours, Cucumber, Blessed, London Irish, Skins, Doctor Who and most recently - joining the cast of BBC's Death in Paradise as the lead detective, Jack Mooney. Ardal has starred in the feature films, Wide Open Spaces, Greyfriars Bobby, Twice Shy and Handsome Devil. Theatre work includes his Olivier Award nominated role in the 2014 West End/Donmar production of The Weir, See You Next Tuesday and God of Carnage.
A highly acclaimed stand up, Ardal has toured to sell out audiences internationally (including extensive live work across the US, Canada, Australia, Far East and Europe), released two Top ten stand up DVDs (Ardal O'Hanlon Live and Ardal O'Hanlon Live in Dublin) and headlined Live at the Apollo and Michael McIntyre's Roadshow.
Ardal's bestselling debut novel The Talk of the Town features in the influential tome 1001 Books to Read Before you Die.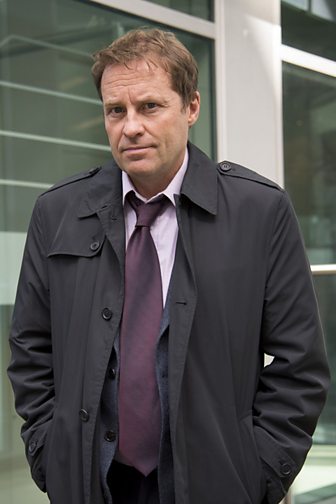 PAST CHARACTER

PAST CHARACTER

Past Character

Past Character

PAST CHARACTER