Main content
John Axford
John Axford is counted among the top Asian art specialists in the auction world.
| Fact title | Fact data |
| --- | --- |
| Joined the Roadshow: | 1998 |
| Memorable find: | Chinese porcelain Amorial dish |
After gaining a first class honours degree in fine art, sculpture and drawing at Leeds University, John took professional exams with the Incorporated Society of Valuers and Auctioneers. He joined Woolley and Wallis in 1993 is now the Deputy Chairman, as well as the Director responsible for the 'Asian Art', 'Decorative Arts and European Ceramics' departments.
John writes and lectures on ceramics and Asian art, and is a consultant to Miller's Antiques Price Guides. He is a member of the Oriental Ceramic Society, the English Ceramic Circle and the French Porcelain Society, The Society of Fine Art Auctioneers and Valuers (SOFAA) and The Royal Institute of Chartered Surveyors (RICS).
In 2005, John discovered and identified an important 14th century Yuan dynasty Chinese vase which he sold for £3,000,000 – at that time the most expensive work of art sold in a UK auction outside London. However, John broke his own record in 2009 when he sold a rare Qianlong jade water buffalo for £4,200,000!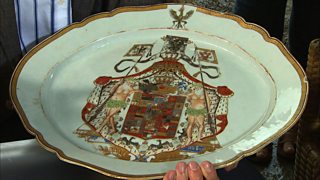 One of John's most memorable items he has seen at a Roadshow was at Aberglasney in Wales. It was an Amorial plate made in China in the 18th Century for Frederick II of Prussia. The ship carrying it back to Prussia sank along the way and this is a rare survivor.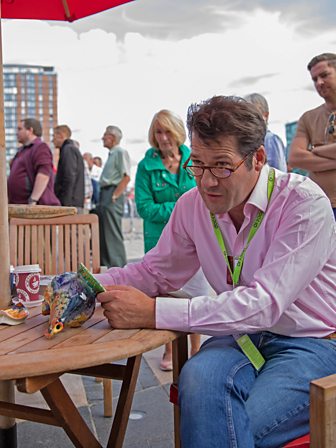 Arms & militaria

Arms & militaria

Arms & militaria

Books & manuscripts

Books and Manuscripts

Books & manuscripts

Books & manuscripts

Books & manuscripts

Ceramics & glass

Ceramics & glass

Ceramics & glass

Ceramics & glass

Ceramics & glass

Ceramics & glass

Ceramics & glass

Ceramics & glass

Ceramics & glass

Ceramics & glass

Clocks & watches

Clocks & watches

Clocks & watches

Furniture

Furniture

Jewellery

Jewellery

Jewellery

Jewellery

Jewellery

Jewellery

Pictures & prints

Ceramics & glass

Pictures & prints

Pictures & prints

Pictures & prints

Pictures & prints

Pictures & prints

Pictures & prints

Pictures & prints

Pictures & prints

Silver

Silver

Silver

Silver