Main content
Hannah Berney
ELIMINATED IN THE LIVE FINALS
| Fact title | Fact data |
| --- | --- |
| Team | Danny |
| Age | 21 |
| Home town | Chepstow |
Currently studying History and French at uni, Hannah is a right little clever clogs. AND she can sing - how is that even fair?
I wanted people to appreciate my voice for the right reasons. This was an opportunity I couldn't miss.

Hannah
When she's not hitting the books, she's singing her face off or strutting her stuff as a cheerleader. However, Hannah wants to prove that there is more to her than long blonde hair and high-kicks. That's where The Voice UK comes in.
Hannah sang Lady Gaga's 'Yoü and I' and set off both Danny and Tom's talent-receptors. So flustered by their appeals to join their team, Hannah couldn't recall her own mother's name when asked!
Gaffe aside, Hannah picked Team Danny and her mum has since reminded her what her name is.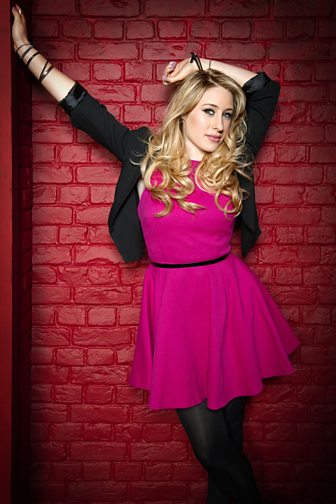 ELIMINATED

ELIMINATED

ELIMINATED

ELIMINATED

ELIMINATED

ELIMINATED

ELIMINATED

ELIMINATED

ELIMINATED

ELIMINATED
ELIMINATED

ELIMINATED

ELIMINATED

ELIMINATED

ELIMINATED

ELIMINATED

ELIMINATED

ELIMINATED

ELIMINATED

ELIMINATED

ELIMINATED

ELIMINATED

ELIMINATED

ELIMINATED

ELIMINATED

ELIMINATED

ELIMINATED

ELIMINATED

ELIMINATED

ELIMINATED

ELIMINATED

ELIMINATED

ELIMINATED

ELIMINATED

ELIMINATED

ELIMINATED

ELIMINATED

ELIMINATED

ELIMINATED

ELIMINATED

ELIMINATED

ELIMINATED

ELIMINATED

ELIMINATED

ELIMINATED

ELIMINATED

ELIMINATED

ELIMINATED

ELIMINATED