Main content
Constance
Straight-talking Constance is a joy – funny and fearless. When she met d'Artagnan, she finally found the adventure and romance she'd been craving during her long years stuck in an uneventful marriage.
Now she and d'Artagnan are married – but they've spent the last four years apart, separated by war.
While her husband battles the Spanish, Constance runs the Garrison in her usual formidable style, championing and protecting the new Musketeer cadets. It's not easy feeding them all while negotiating the black market, or comforting the widows of those recruits who don't come back from the war – but compassionate, unflinching Constance is the right woman for the job.
All the same, the challenge has affected her more deeply than she'd care to admit to anyone other than her unlikely confidante, Queen Anne.
D'Artagnan's long-awaited return to the Garrison will be emotional, but he's in for a surprise. Constance isn't ready to return to a life of domesticity or to bring new life into this turbulent world – at least not yet.
Tamla Kari
Tamla began her career in The Inbetweeners Movie, accepting the role while she was still at Drama Centre. Since graduating, she has starred in The Inbetweeners Movie 2.
In addition to The Musketeers, her TV work includes BBC Three comedy Cuckoo, ITV comedy The Job Lot and guest starring roles in Being Human and Silk. She is about to film the role of Violet in Young Hyacinth, a prequel to Keeping up Appearances for BBC One.
Her professional theatre debut was in Saturday Night and Sunday Morning at the Royal Exchange, for which she won Best Newcomer in the 2012 Manchester Theatre Awards. Tamla's other theatre credits include Peter Gill's production of Versailles and a recent starring role in This is Living at Trafalgar Studios.
Clips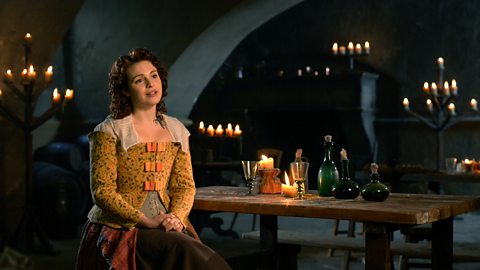 Tamla Kari introduces her funny, gorgeous, earthy and fearless character Constance.