Main content
Caroline Jones
Caroline is a beautiful, glacial woman whose poise and elegance belies the fact that she has been beaten up by life.
Fifteen years ago her husband was put in prison by Luther for murder. Caroline lost everything, her life was hauled over the coals and her daughter went off the rails. She was left with nothing but her anger to sustain her. Manipulative and steely, Caroline wants her daughter back and Luther destroyed at any cost.
Kierston Wareing
Kierston Wareing is best known for her role as Joanne in Andrea Arnold's Fish Tank and Angie in Ken Loach's film It's A Free World, for which she was nominated a BAFTA and two British Independent film awards. She won the Supershorts Award for Best Actress for her role as Helen in Leaving. Her theatre experience includes the title role in Miss Julie, Stepping Out and Abigail's Party. Her numerous TV roles include Nina in Five Daughters, Jackie in Martina Cole's The Take and Honey in the BBC drama The Shadow Line.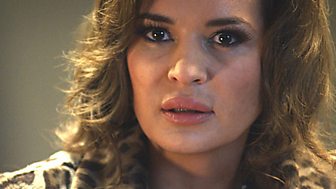 past character

PAST CHARACTER

PAST CHARACTER

PAST CHARACTER

PAST CHARACTER

past character

past character

past character

past character

past character

past character

past character

past character

past character