Main content
Natasha Kaplinsky
Winner of series one in 2004
News presenter Natasha Kaplinsky was the inaugural winner of Strictly Come Dancing with her partner, Brendan Cole in 2004. She finished 39 points ahead of the other finalist, Christopher Parker.
You are the coolest, the hottest, you are a Strictly Come Dancing ballroom star

Arelene Phillips
Out of the ten distinct dances that were featured in the first series, Natasha received the highest mark for eight of them – Lesley Garrett received the highest mark for the jive, and Claire Sweeney received the highest mark for the tango.
Natasha has presented the news for BBC, ITV, Channel Five and Sky. During the second series of Strictly, Natasha stepped into the presenting shoes of Tess Daly who was on maternity leave.
Natasha's Strictly Stats
Week 1 – Cha Cha Cha: 27 points
Week 2 – Quickstep: 31 points
Week 3 – Jive: 26 points
Week 4 – Foxtrot: 35 points
Week 5 – Samba: 37 points
Week 6 – Tango: 31 points, Rumba: 36 points
Week 7 – Waltz: 36 points, Paso Doble: 35 points
Week 8 – Quickstep: 36 points, Samba: 31 points, Showdance: 35 points
Clips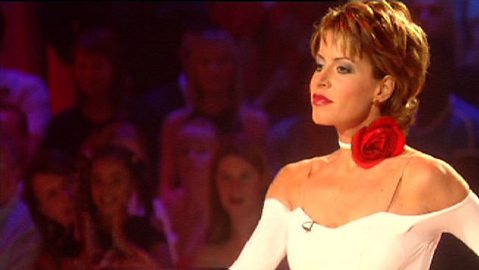 Watch the winning couple of Strictly Come Dancing 2004, Natasha Kaplinsky and Brendan Cole, perform at the final.