Main content
Best Drinks Producer
From pioneering brewers and cider makers to traditional distillers, wine or juice producers, we asked to hear about the people using carefully sourced ingredients and skill to produce an outstanding drink. We saw nominations for people bringing new ideas to the world of drink, as well as the businesses helping to keep great traditions alive but the final three in this category are:
Wild Beer Co
The Wild Beer Co was born out of a love of fermentation, barrel-ageing and most importantly, flavour. They believe exceptional brewing stems from imagination and passion. Their beers are brewed using modern creative techniques and ingredients while producing some of the world's oldest beer styles.
The wild nature of their beer is displayed in the alternative fermentations and unorthodox yeasts they use alongside their barrel-ageing and blending program. Set against the backdrop of the Somerset countryside they are a truly farmhouse brewery sharing their space with Westcombe Dairy.
Asterley Bros
Brothers Rob and Jim's destiny was set on a Summer's evening in Palermo, Sicily in 2009. Rob had married into a Sicilian family just a few hours earlier when he was handed a precious heirloom by the in-laws; the treasured family recipe for their Amaro.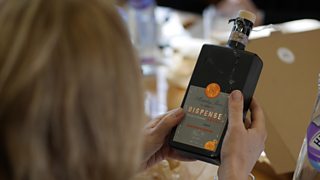 In the years since, they made this Amaro many times back in London, but knew they wanted to make an Amaro that represented us and our British heritage. They studied recipes from Culpeper's 'London Dispensatory', a 17th Century catalogue of London's rich history of tonics and liqueurs and infused them with the intense aromas of Sicily to create something that is uniquely British but retains the heat and charm of a Sicilian Summer. Asterley Bros Dispense Amaro was born.
Oliver's Cider and Perry
At Oliver's Cider and Perry they make cider and perry for everyday enjoyment and special occasions. The cider and perry is fermented by wild yeasts in small batches, using fresh pressed and mostly hand picked and unsprayed fruit. They strive to "take what the fruit gives", respecting the great heritage and traditions of the past but with an eye to innovating for the future.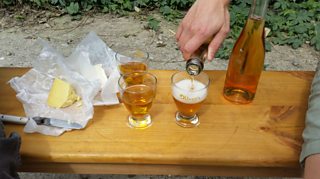 Oliver's aim to give a unique personal service, valuing the health, safety and well being of our customers, consumers, employees, the earth's natural resources and the environment.