Main content
Anjelica Hayden-Hoyle
Sir Hugh's estranged wife, Anjelica is a cool and calm individual who knows only too well the strains and stresses of his job. His past infidelity aside, Anjelica is still fond of her former husband and in many ways becomes a constant for him when others have retreated. But will she reciprocate the feelings that he still clearly harbours for her? And can she put the past behind her in order to repair their marriage?
Lindsay Duncan
Lindsay extensive career has seen her win Olivier, Tony, Variety Club, Drama Desk and Critics Circle Awards for Best Actress in Noel Coward's Private Lives and thrill audiences in productions such as The Homecoming, Berenice, Cat on a Hot Tin Roof, A Midsummer Night's Dream, The Merry Wives of Windsor, Les Liaisons Dangereuses, Troilus and Cressida and Top Girls.
Television credits include Sherlock, You, Me & Them, Wallander, Lawless, Black Mirror, Richard II, Count Arthur Strong, Merlin, Marple, Margot, Doctor Who, Criminal Justice, Lost in Austen, Rome, Longford, Spooks, Poirot, Oliver Twist, GBH, Redemption and Traffik.
Lindsay has starred in many films, including Birdman, Le Weekend, About Time, Alice in Wonderland, Starter for Ten, Afterlife, Under the Tuscan Sun, Mansfield Park, An Ideal Husband, A Midsummer Night's Dream, Samson and Delilah and Loose Connections.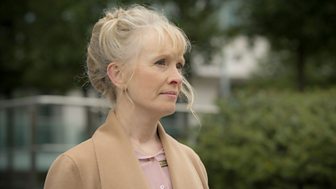 Explore The Honourable Woman