Main content
Logic
Hailing from Brixton in South London, Logic is a musician associated with the 'conscious rap' movement. With several albums under his belt, he has also worked with the likes of Akala and Lowkey.
Logic co-founded the collectives People's Army and Equality Movement and has campaigned against capitalism, police brutality, the occupation of Palestine and the war in Iraq. After taking time out for the birth of his daughter, he's now returned to music and activism with new album More True Talk out on December 1st.
Despite all this, Logic's never voted in a general election – so how will he fare when Free Speech puts him to the vote tonight?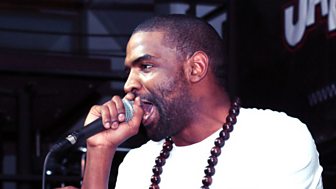 Past panellist

Past panellist

Past panellist

Past panellist

Past panellist

PAST PANELLIST

PAST PANELLIST

PAST PANELLIST

PAST PANELLIST

PAST PANELLIST

PAST PANELLIST

PAST PANELLIST

PAST PANELLIST

PAST PANELLIST

PAST PANELLIST

PAST PANELLIST

PAST PANELLIST

PAST PANELLIST

Past Panellist

Past Panellist

Past Panellist

Past Panellist

PAST PANELLIST

PAST PANELLIST

PAST PANELLIST

PAST PANELLIST

PAST PANELLIST

PAST PANELLIST

PAST PANELLIST

PAST PANELLIST

PAST PANELLIST

PAST PANELLIST

PAST PANELLIST

PAST PANELLIST