Main content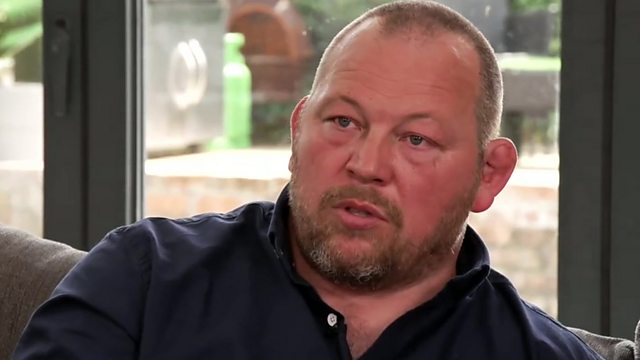 Head injuries in rugby were 'never talked about'
The seriousness of concussions were often minimised, former England rugby player Steve Thompson says.
Rugby World Cup winner Steve Thompson has told the BBC that "head knocks" were not discussed during his playing career and the seriousness of concussions were routinely minimised.
Thompson was diagnosed in 2020 with early-onset dementia and probable chronic traumatic encephalopathy (CTE) - the term used to describe brain degeneration likely caused by repeated head trauma.
Speaking to the Hardtalk programme's Stephen Sackur with his wife Steph, Thompson said head injuries were routinely played down.
Thompson played in the England team that won the Rugby World Cup in 2003, but now has no memory of his sporting achievements.
He is among of a group of former rugby players taking legal action against the game's governing bodies for alleged negligence. The former players say repeated blows to the head are to blame for their dementia. Former Wales rugby captain Ryan Jones has recently revealed he too suffers with the same brain injury.
The games global governing body World Rugby has said it could not comment on the legal action.
In July 2021 it set out a new concussion welfare plan with initiatives that included support to ex-players.
When the plans were announced, chief executive Alan Gilpin said former players with dementia were "very much part of the rugby family" and World Rugby would "always stand with them in those struggles".
Duration: