Main content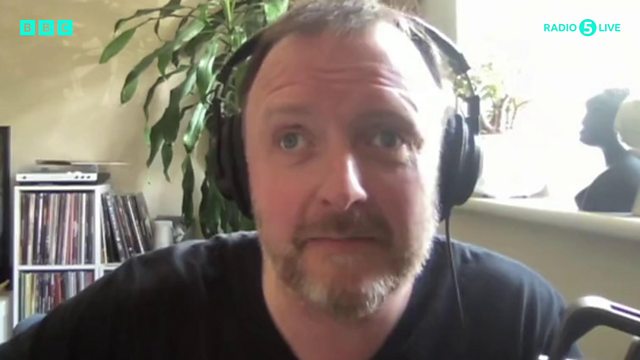 Chris McCausland on football commentary: 'Broadcasters need to pull their finger out'
Chris McCausland is a blind stand-up comedian who is urging broadcasters to 'implement something' that gives blind people easier access to radio commentary that syncs up with TV pictures.
Chris told 5 Live's Nihal Arthanayake that audio commentary is his "preferred method of listening" because it's more descriptive, but his daughter wants to watch games on TV. It means he has to either listen in a different room, or share the moment with her without knowing what's going on.
"I bring my daughter up as a Liverpool fan and I get her to cheer when they've scored, but she doesn't get to learn about it first-hand."
He wants "other broadcasters to pull their finger out and implement something- [maybe] two commentary tracks from professional commentators".
This clip is from Nihal Arthanayake on 16 June 2022.
Duration: