Main content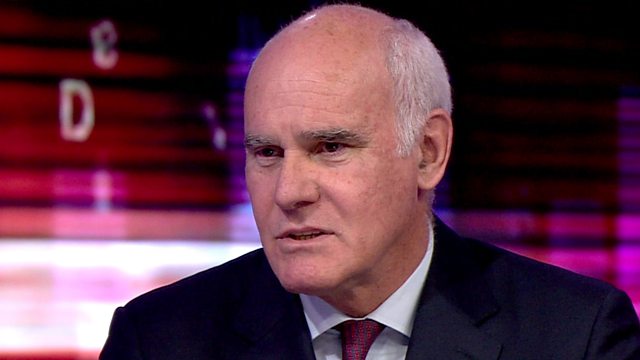 EU ambassador to UK: 'We want to move on' from Brexit
The European Union wants to "move on" from Brexit and work together in a "goodwill spirit", their ambassador to the United Kingdom has told the BBC.
"I believe in life after Brexit," João Vale de Almeida told Hardtalk's Stephen Sackur. "There is a number of things we can do together in spite of Brexit."
When asked about the UK government's decision to introduce a law that will override the Brexit deal it signed on Northern Ireland, Ambassador Vale de Almeida said it had been like "squaring a circle" to come up with an agreement that respected the Good Friday Agreement, the constitutional order of the United Kingdom and the single market.
"There was only one way," that could be agreed by the different teams of negotiators, he said, "and that was the protocol."
The Northern Ireland Protocol - agreed with the European Union in 2019 - has been a source of tension since it came into force at the start of 2021.
Duration: