Main content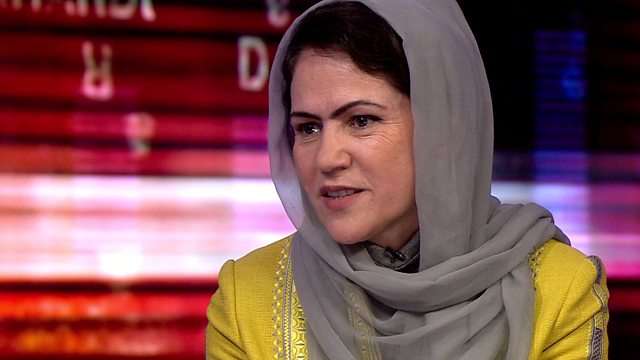 Ex-Afghan MP: Hold Taliban to account for failures
The former deputy speaker of Afghanistan's parliament has said that Afghan non-government organisations (NGOs) and community organisations must be better supported - without helping the Taliban.
"We need to reach out to the people," said the ex-MP who fled the country shortly after the Taliban returned to power in August 2021 and now lives in exile.
"Of course there are problems with the neutrality of aid distribution, corruption, etc... that has always been a problem… but meanwhile my point is that we also need to hold the Taliban accountable for not delivering," she told BBC Hardtalk's Stephen Sackur.
Ms Koofi, who has survived two assassination attempts, said: "what they have done since they have taken power is only issuing back-to-back decrees to minimise and basically make women of Afghanistan invisible - as if the only problem in Afghanistan is women's liberty".
Duration: