Main content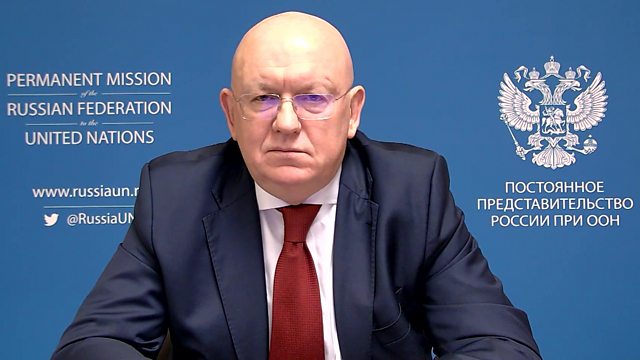 Russia says it will control Ukraine's Donbas 'soon'
Russia will gain control of Ukraine's Donetsk and Luhansk oblasts (regions) soon, Moscow's UN ambassador Vassily Nebenzia has told the BBC's Hardtalk programme.
Large parts of the Donbas have been under the control of Russian-backed separatists since earlier fighting in 2014-15, when Russia annexed Crimea.
Ukrainian President Volodymyr Zelensky recently said that fighting for the city of Severodonetsk may decide the outcome of the war in the Donbas in eastern Ukraine.
Russia invaded Ukraine on 24 February, saying it was seeking to demilitarise and "de-Nazify" Ukraine - a claim that has been widely discredited.
Duration: