Main content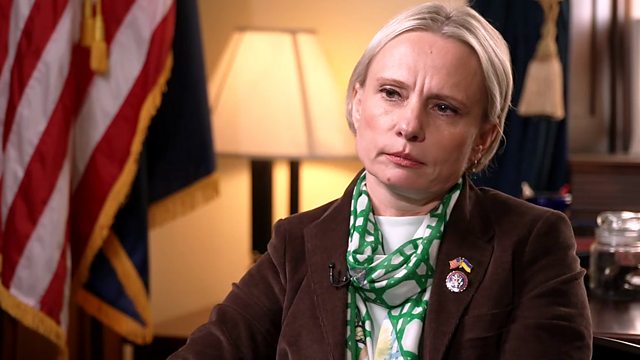 Victoria Spartz: I don't agree with Trump on everything
Victoria Spartz, the only Ukrainian-born member of the United States Congress, has responded to Donald Trump's praise of Russian President Vladimir Putin by saying "I don't agree with him on every issue".
Speaking to Hardtalk programme's Stephen Sackur she said "there is a lot of talk, but I'm a person of action", praising areas of Mr Trump's foreign policy which she regarded as successful.
Mr Trump, who has hinted that he may run for president again in 2024, has described Mr Putin's strategy on Ukraine as "genius", "smart" and "very savvy".
Duration: