Main content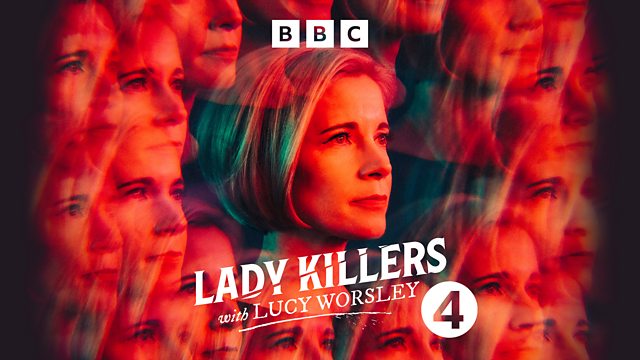 7. Mary Ann Cotton
Lucy Worsley investigates Britain's first female serial killer, asking how she got away with it for so long.
Lucy Worsley investigates the crimes of Victorian women from a contemporary, feminist perspective.
This time, Lucy visits County Durham in North East England, to reinvestigate the woman known as Britain's first female serial killer. Mary Ann Cotton was accused of murdering her stepson in 1872, after telling the local grocer that she was sure her stepson will die soon. When her stepson died a few days later, the police were called in.
Following a rushed post-mortem and inquest, Cotton seemed to have got away with it - his death was declared a case of natural causes. But more tests and a second post mortem revealed that her stepson had been poisoned. Mary Ann Cotton was arrested, put on trial, and sentenced to be hanged. She maintained her innocence right up until she was led to the gallows.
Although convicted of one murder, historians now believe that Mary Ann Cotton killed up to 21 people.
Lucy visits Beamish, the Living Museum of the North, to see the unsuspecting murder weapon, and Cotton's former home in West Auckland, to see where she last lived.
Alexandra Wilson, an author and barrister who has practiced in both family and criminal law, talks Lucy through the legal implications of the case, including whether she would represent Cotton today.
Lucy asks if Mary Ann Cotton was a cold and calculated killer, or a desperate and vulnerable mother in need of an income from insurance payouts.
Historian Rosalind Crone puts the story into the context of the Victorian era. Was Mary Ann Cotton just trying to better herself? And why was it so easy for her to remain undetected for so long?
This is a case that highlights the domestic role of women and how they could, theoretically, get away with murder.
Producer: Hannah Fisher
Readers: Clare Corbett and Jonathan Keeble
Sound Design: Chris Maclean
A StoryHunter production for BBC Radio 4
Last on
Broadcast

Lucy Worsley's Crime Collection
Podcast
Lucy Worsley investigates the crimes of Victorian women from a contemporary perspective.