Main content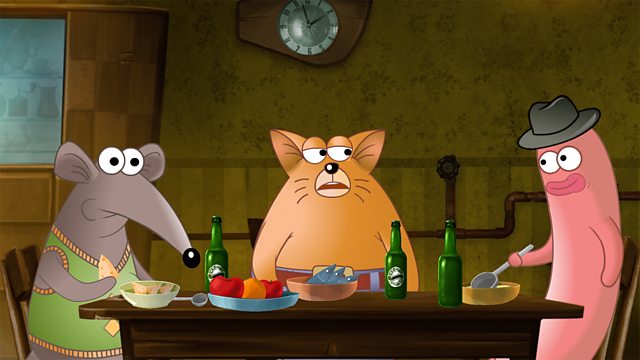 The Cat, The Mouse and The Sausage
Three strangers sharing a small flat encounter big problems in this animated film, adapted from a classic Grimm Brothers folk tale and narrated by Andy Hamilton.
Three strangers - a cat, a mouse and a sausage - have to share a small flat in a large city, in order to save money. Deciding to divide the domestic duties; Cat carries out the shopping, Mouse pays the bills and Sausage cooks every day, which leads to a harmonious cohabitation.
The equilibrium of their daily routine is disrupted however, when Cat meets an old acquaintance who suggests that he is being taken advantage of.
This seed of doubt escalates dramatically in this animated film narrated by Andy Hamilton. It is based on a 19th century folk tale by the Brothers Grimm.
Featured in...
New works by D/deaf, neurodivergent and disabled artists.