Main content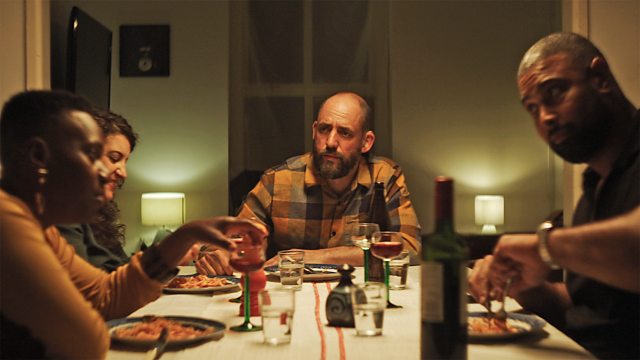 Louder Is Not Always Clearer
Jonny is Deaf - his superpower is lip reading. But that doesn't mean everything makes sense.
A dinner party is a chance to unwind and relax for most, but for Jonny, who is Deaf, it's a constant struggle to keep up with his friends and their ever-changing conversations.
Disinterested and tired of misunderstandings, Jonny leaves a dinner party to take the viewer on an audio-visual, time-traveling adventure, offering up moments from his life where his deafness has landed him in sticky situations.
Louder Is Not Always Clearer tells Jonny's story of disconnection, difference, and desperation to belong. It is an honest portrayal of a man perceived to be full of confidence and who is outwardly social, but inwardly vulnerable and at times isolated.
For hearing viewers, it is an illuminating and emotional experience. For deaf viewers, the film is a familiar tale of misunderstanding and isolation. For all viewers, it is a humorous and moving story of one man's attempt to cope, to fit in, and be accepted.
It is adapted from the critically acclaimed theatre production of the same name.
Featured in...
New works by D/deaf, neurodivergent and disabled artists.