Main content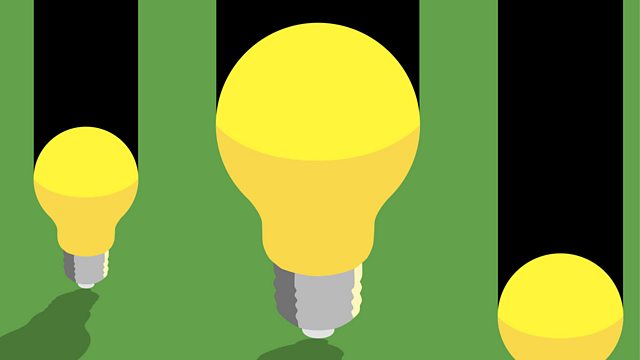 Green Thinking: Climate Change and Heritage
Do museums have a role to play in the climate emergency? How do we manage losing historical landmarks?
What role do museums and heritage organisations have to play in the climate emergency? How do we stop cultural and historical landmarks from falling into the sea, or is it time to learn to say goodbye? Rodney Harrison and Caitlin DeSilvey share their expertise, from lost lighthouses to net-zero carbon museums, and their work on a shared project, Heritage Futures www.heritage-futures.org.
Rodney Harrison is Professor of Heritage Studies at University College London and AHRC Heritage Priority Area Leadership Fellow (2017-2021). He co-leads the project 'Reimagining Museums for Climate Action' – which includes an exhibition opening on 25 June at the Glasgow Science Centre for COP26 which aims to inspire radical change in museums to address the climate crisis. This project included an international design competition where people were invited to submit concepts around how museums might adapt to and address the challenges of climate change. You can read more about the exhibition and see the design proposals here: https://museumsforclimateaction.org
And, you find out more about AHRC's Heritage Priority Area here: https://heritage-research.org
Caitlin DeSilvey is Professor of Cultural Geography at the University of Exeter and together with Rodney Harrison, was on the research team for the AHRC-funded project, Heritage Futures. She is currently leading the AHRC-funded follow on project, Landscape Futures and the Challenge of Change: Towards Integrated Cultural/Natural Heritage Decision Making. You can read more about the project here: https://www.exeter.ac.uk/esi/research/projects/landscape-futures/ She also supervises an AHRC-funded collaborative doctoral partnership with Historic England on coastal archaeology and climate change, which you can learn about here: www.tinyurl.com/tventure
Dr Eleanor Rosamund Barraclough is a New Generation Thinker based at the University of Durham.
You can find a new podcast series Green Thinking: 26 episodes 26 minutes long in the run up to COP26 made in partnership with the Arts and Humanities Research Council, part of UKRI, exploring the latest research and ideas around understanding and tackling the climate and nature emergency. New Generation Thinkers Des Fitzgerald and Eleanor Barraclough will be in conversation with researchers on a wide-range of subjects from cryptocurrencies and finance to eco poetry and fast fashion.
The podcasts are all available from the Arts & Ideas podcast feed - and collected on the Free Thinking website under Green Thinking where you can also find programmes on mushrooms, forests, rivers, eco-criticism and soil. https://www.bbc.co.uk/programmes/p07zg0r2 For more information about the research the AHRC's supports around climate change and the natural world you can visit: https://www.ukri.org/our-work/responding-to-climate-change/ or follow @ahrcpress on twitter. To join the discussion about the research covered in this podcast and the series please use the hashtag #GreenThinkingPodcast.
Producer: Sofie Vilcins