Main content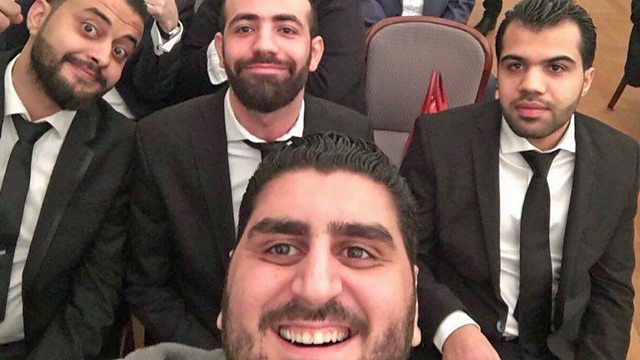 Syria's decade of conflict: Islamic State's most wanted
The astonishing story of the young men from Raqqa who resisted the so-called Islamic State through an online propaganda campaign, at huge cost.
Syrian born reporter Lina Sinjab presents a special series from Assignment's award winning archive on the ten years of civil war in her country.
This week Chloe Hadjimatheou tells the astonishing story of a group of young men from Raqqa, Syria, who chose to resist the so-called Islamic State, which occupied their city in 2014 and made it the capital of their 'Caliphate'. These extraordinary activists risked everything to oppose ISIS; several were killed, or had family members murdered. ISIS put a bounty on the resistance leaders' heads forcing them to go into hiding. But the group continued its work, under the banner Raqqa Is Being Slaughtered Silently. Chloe met the group's founders, who were organising undercover activists in Raqqa from the relative safety of other countries.
As reporter Chloe Hadjimatheou tells Lina, despite the passing of the years these men are still in hiding from the militants who occupied their city in 2014.
(Photo: Four activists from the group working under the banner Raqqa Is Being Slaughtered Silently)
Podcast
Download the latest documentaries investigating global developments, issues and affairs